Solution
Interactive paths
Boost the skills and transform the behaviour of your teams in a sustainable way. The activities included in the interactive paths are based on powerful development accelerators. They allow teams to develop their soft skills, while propelling collective intelligence, collaboration and trust between members.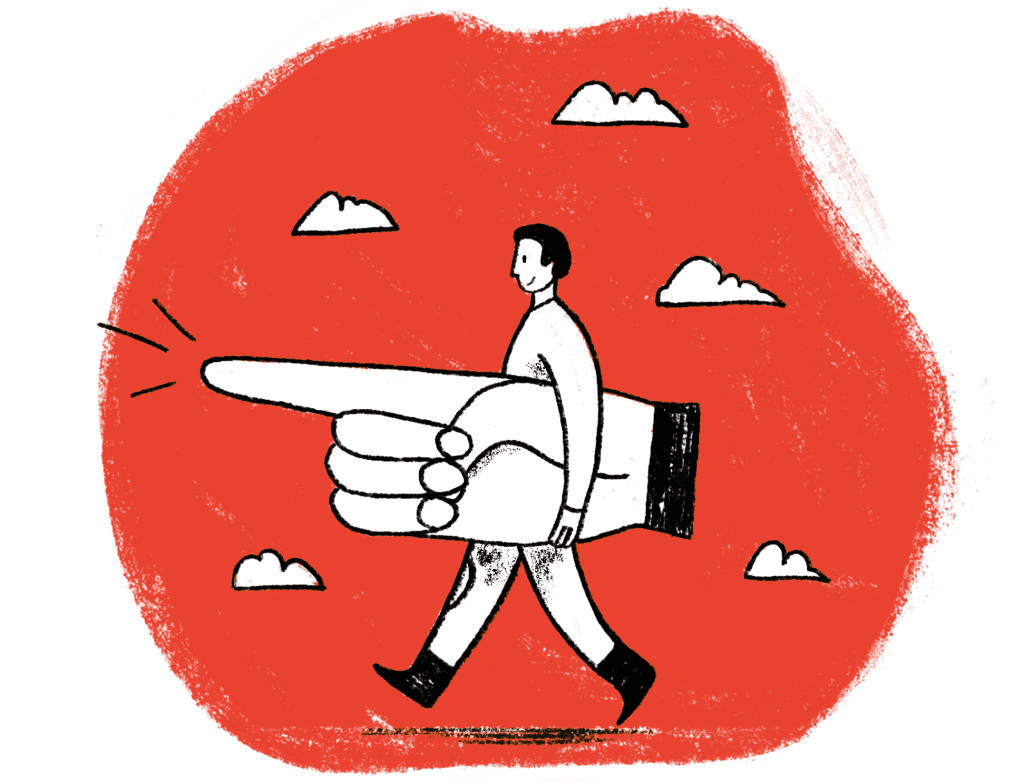 Solution
Duration
4 weeks on average, 30-45 minutes per week
Who should attend
Any natural work team, management team or project team of 5 to 15 people
Facilitation
Autonomous, facilitated by someone within your organization or by a Boostalab facilitator
Language
French, English or bilingual
Included
Our interactive courses include a ready-to-train kit on the topic(s) of your choice, collaborative learning workshops and a transformative team challenge.
Intended results
Soft skills are developed in a sustainable way
Teams are stronger, more collaborative, and more effective
Participants are given the tools they need to succeed, without having their day-to-day life burdened
Teams are engaged and mobilized for their own development
Teams have put in place the foundations of a learning culture
Progression of the interactive paths
Sustainable learning in
3 steps
Our programs are designed to guide teams with kindness and dynamism towards the achievement of their objectives. They focus on well-being while provoking a real shift to action. Our interactive paths are based on an approach that has proven successful time and time again.
01
Launching the team challenges
he first workshop is designed to raise the participants' awareness of their current position with regard to the soft skill to be developed and to set themselves a challenge in order to evolve together. A team challenge not only anchors learning in daily action, but also builds stronger teams.
02
Learning through action
The courses include a ready-to-train kit, which is all the training content needed to learn and quickly apply the successful practices of the soft skill to be developed.
03
Debriefing workshop and celebration
This workshop is about celebrating learning in action, being brave, and stepping out of your comfort zone.
Soft skills catalogue
Training topics that will take your teams further
While our featured solutions are pre-designed courses that include several training themes, each of the solutions we offer can be customized to target the skills for which you want to train your teams. One thing is certain: they promote work practices that encourage performance and promote teamwork.
What sets our interactive paths apart
A unique approach
Empowering participants through autonomy
Throughout the journey, participants are invited to discover the learning content autonomously and at their own pace. This allows for special moments when participants come together, not to train in a formal way, but to learn together and create meaningful exchanges. Participants also feel in control of their development and are more engaged in learning.
The path leaves a lot of room for learning through action. In fact, participants are encouraged at several points in the program to put their newly acquired skills into practice. After all, it is by quickly integrating new practices into daily life that behaviour changes take place.
Putting the team at the heart of the solution
Exchanging and sharing with colleagues, in the spirit of a learning community, is an endless source of development. This is why human and authentic connections are strengthened throughout the course.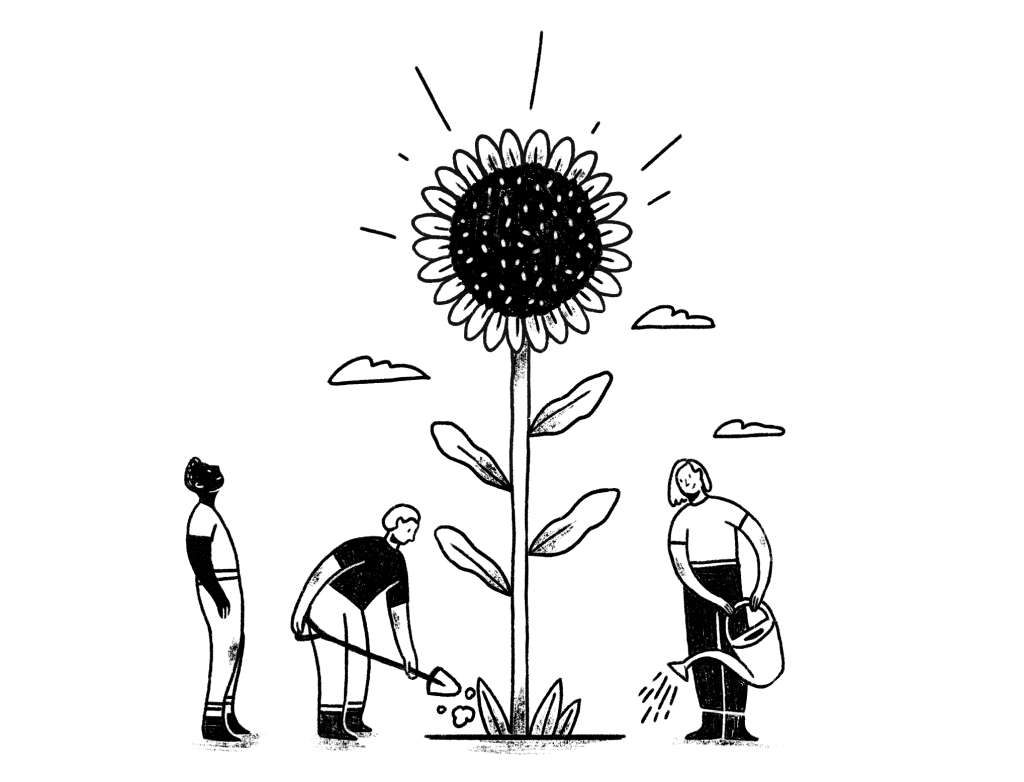 Technological platform
Teamtonic: boosting interactivity within teams
Teamtonic boosts skill development by activating powerful learning levers. It not only hosts the educational tools, but also acts as a dashboard for team challenges. Thus, participants develop their knowledge, interact with their colleagues, and document their progress in a single location. Simple and user-friendly, Teamtonic makes all the difference.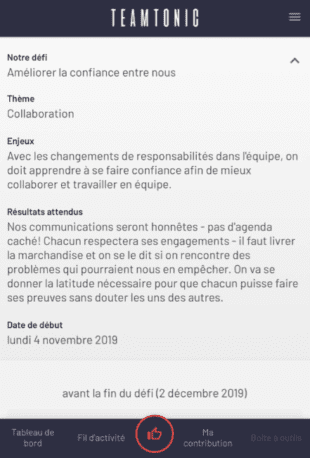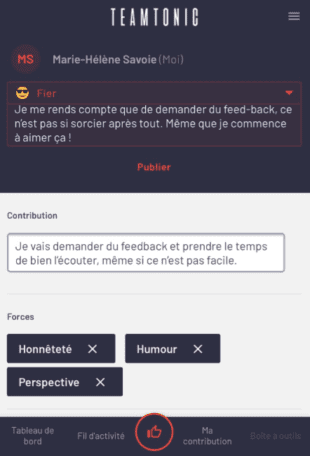 Training content
Rich, up-to-date and practical ready-to-train kits
You won't find any great existential theories in our ready-to-train kits. The content is modern, practical and gets straight to the point. And, since each person learns differently, various types of content are offered: videos, self-assessments, guides, and suggested reading.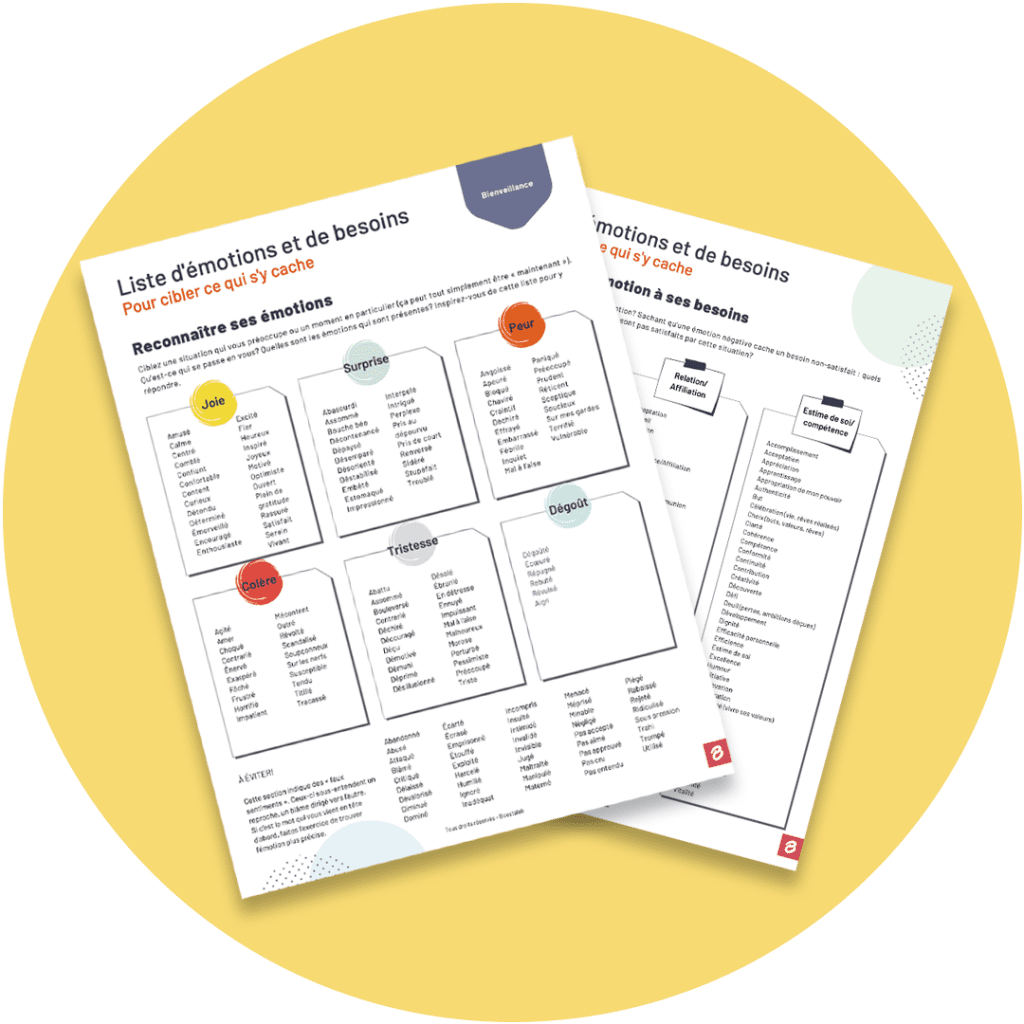 Client testimonials
Our success stories
Sometimes daring to do things differently takes us further than we ever imagined. Do what they did.
We had a challenge to address, which was to quickly offer a development program adapted to the reality of our organization for our managers. This course had to allow them to be better equipped to deal with the remote management of their teams in a completely new context. Boostalab offered us an approach, a platform, and content that met our expectations and needs. We greatly appreciated the quality of their facilitation interventions.
Isabeau Normandin
Vice-President, Talent and Culture- Croix Bleue
All participants are unanimous. Not only do they come out of this experience with a good knowledge base, but they can tangibly apply it in their daily work, which will be beneficial in the medium-long term vs. other more theoretical training courses that come and go.
Julien Gauthier
Director, Human Resources - Couche-Tard
Client case studies
Some team transformations
Learn how our interactive paths have helped many teams take action and develop their soft skills.