Learning experience platform
Teamtonic
Teamtonic is the first learning experience platform that enables the sustainable development of soft skills and supports HR teams in performance management and the evolution of an organizational culture.
It combines practical learning content with a neuroscience-based educational approach and technology designed to develop skills and empower individuals, teams, and organizations.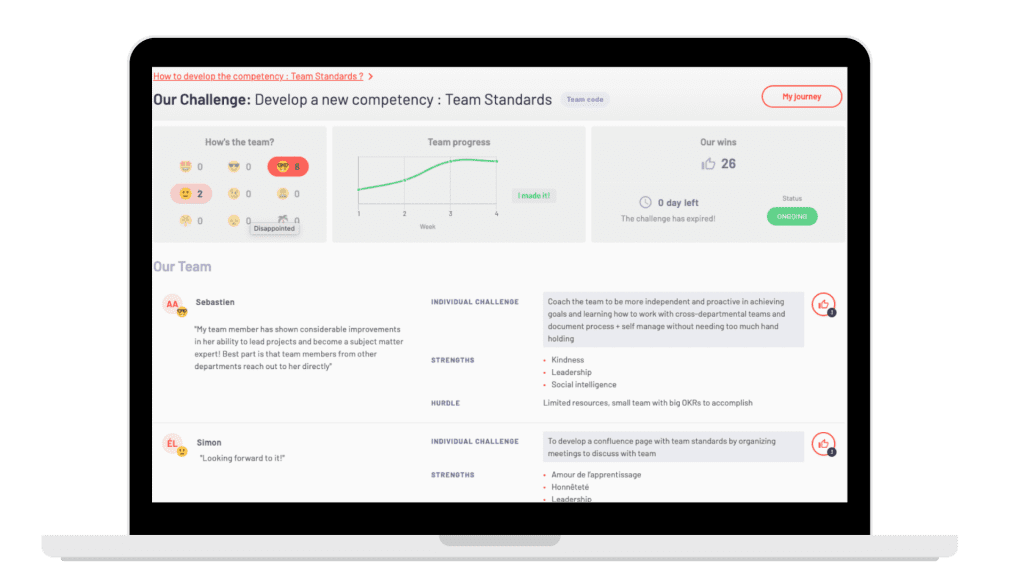 Why choose Teamtonic?
Changing behaviors in a sustainable way is not easy. Often, teams who take a training course forget the content a few weeks later. In the same way, changing a culture is not done in the blink of an eye. What about performance management? Recent studies show the importance of integrating new dimensions into the way we do things. It is in these contexts that Teamtonic comes to the rescue!
Who is Teamtonic for?
Benefits at every level
When Teamtonic is implemented, the entire organization benefits! Learning then becomes the most promising process in the race for innovation and performance. The application promotes the implementation of a learning culture and helps eliminate dysfunctional aspects that limit the wellbeing, efficiency, and performance of work teams.
01
For the entire organization
Research shows that organizations that over-invest in learning and development have better retention, innovation, and customer service rates. They are also 3x more profitable than their competitors.

When it comes to engagement, organizations benefit from investing where the employee experience is most meaningful: within the team! The team is the reality of our experience at work. It is therefore an important lever for commitment and improvement.

With Teamtonic, piloting the development of key skills for the organization, aligning them with the critical issues, and initiating the change towards a learning culture becomes a simple task!
02
For the teams
Teamtonic's innovative approach encourages autonomy, accountability, social affiliation, and a sense of competence: essential elements for creating high-performance teams! It puts teams at the heart of processes and helps develop cohesion and a sense of belonging within teams.
03
For managers and employees
With Teamtonic, people are motivated to do their best, to grow their talents and those of their colleagues. They become in control of their development and become aware of their strengths and obstacles to learning.

Through the process, managers have the opportunity to strengthen their leadership posture by setting an example and promoting transparency, trust, and kindness.

After all, when we learn new things, challenge each other and work together to become better, it's pretty exciting, isn't it?
The Teamtonic difference
Unique features
The approach, based on the best practices in human behavioral neuroscience, allows each person to develop actively and quickly in everyday action. Teams are part of the decision about what is most relevant for their wellbeing and performance: they are empowered and their members appreciate this trust and autonomy.
Thus, we notice a new way of learning and developing in teams: a more human and engaging way.
Whether through interactive paths or ready-to-train kits, Teamtonic hosts the practical training content that has made our reputation. Accessible at all times, the content is organized to promote fluid and dynamic learning.
You won't find any great existential theories: our content is straight to the point and encourages action. To do this, we scan publications and scientific discoveries to keep only what is innovative and relevant in terms of soft skills!
With Teamtonic, you will have just what you need, just in time!
To move from knowledge to practice, Teamtonic allows you to set team challenges that offer the opportunity to work better together day after day and to surpass yourself together. A team challenge not only anchors learning in daily action, but also builds strong teams and gives them the power to transform themselves.
A team challenge will meet the needs of those who have a more developed competitive streak and who are fully motivated by healthy competition.
This is called co-opetition, because we help each other in this competition by recognizing each other's strengths and pitfalls. We highlight the accomplishments (our own and those of others!) and we see the team's progress. But most of all… we celebrate!
Dashboards for better management
With Teamtonic, you have access to dashboards and analytical data that allow you to visualize team progress and learner behaviours.
If you work with Microsoft teams, access management is simplified thanks to the SSO (single sign-on) connection that we can set up for your organization.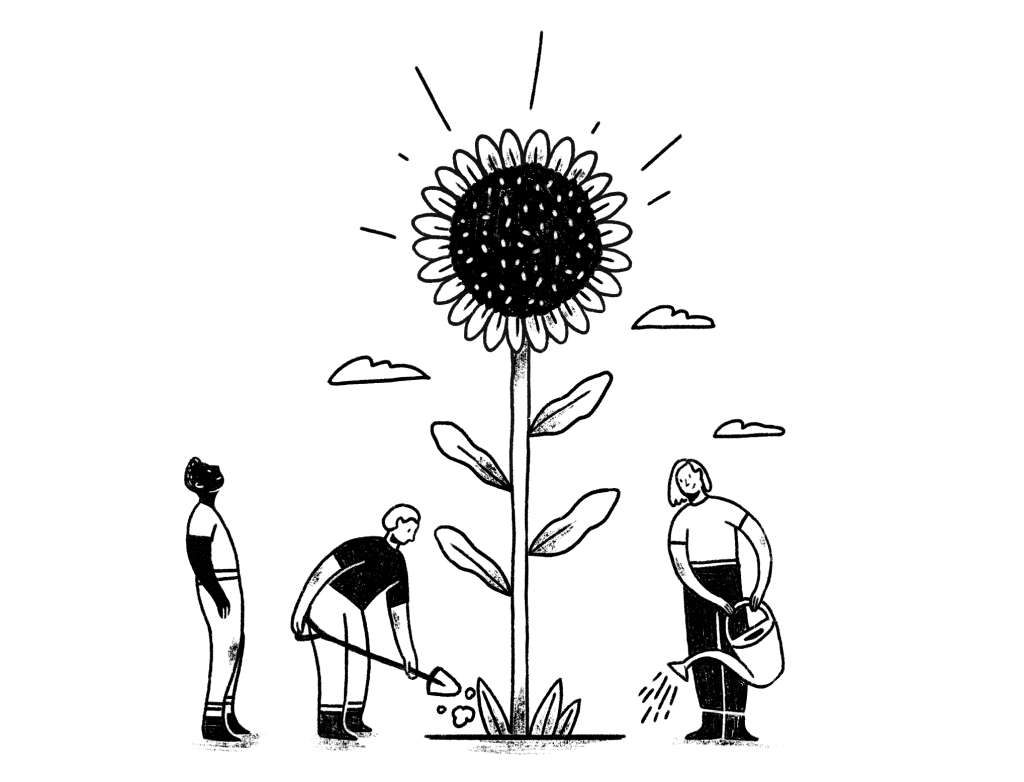 Additional options
Enhance your experience.
A heatmap
Consulting teams in an engaging way
In addition to everything else, it is possible, thanks to Teamtonic's Heatmaps, to map out the elements present within a group, be it the skills to be developed in priority, the current strengths, the values or the common aspirations. Heatmaps reveal precious information at a glance.
Focusing on the essentials, a heatmap facilitates decision-making, fosters engagement, and accelerates the transformations you seek.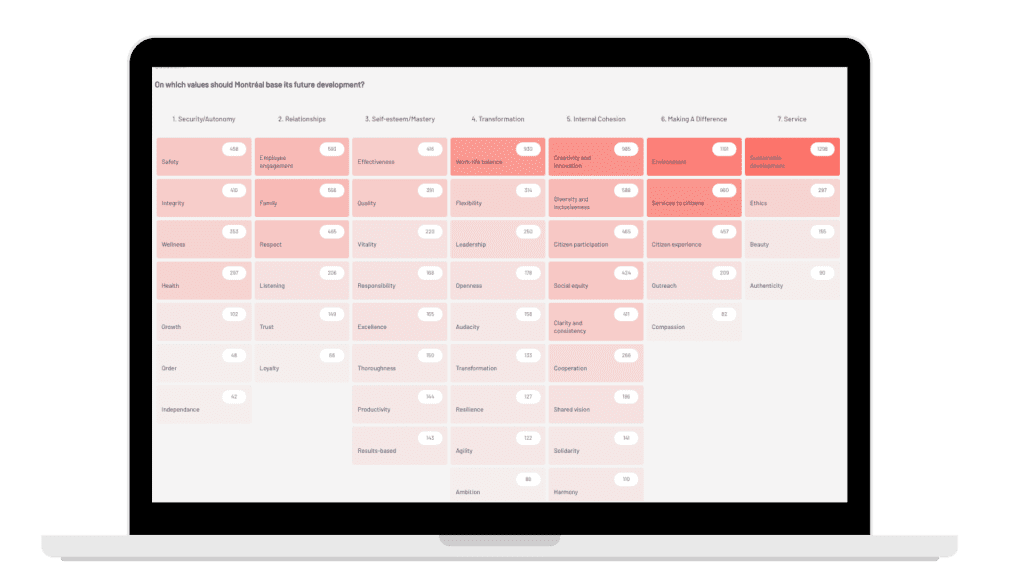 Support package
Sustained support for greater autonomy
Boostalab aims to empower learning organizations. For those organizations that want it, we offer all the tools and support necessary for you to successfully coordinate and facilitate effective and dynamic internal learning paths with our own methodology and Boostalab's refreshing touch.
If you are looking to quickly acquire your autonomy by benefiting from our know-how, while empowering your teams to take responsibility for their development, our coaching package is the solution you need. Facilitate by yourself and master the Boostafacilitation concept!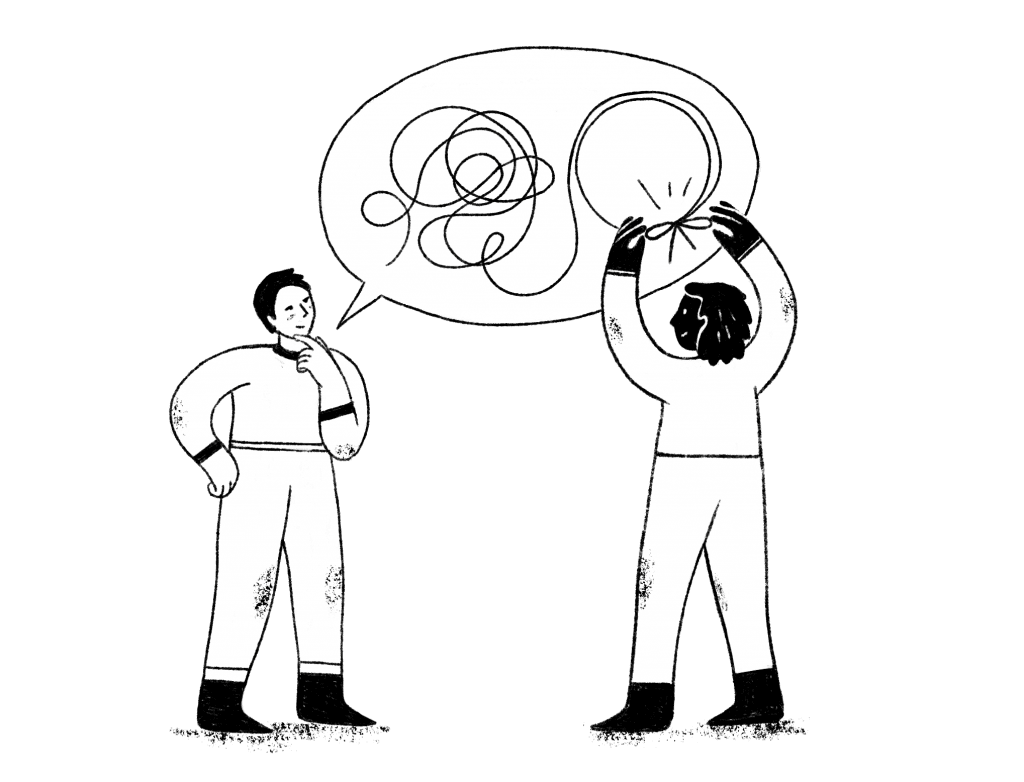 Client testimonials
Our success stories
Sometimes daring to do things differently takes us further than we ever imagined. Do what they did.
Our first team challenge was a success. Since we started with a challenge that was identified as a team, everyone saw a lot of value in it. The results are sustainable over time and new habits were quickly created. The dashboard is an extraordinary tool, it allows us to give each other friendly feedback and to see all the actions taken. In short, the team took charge of the challenge autonomously, which is great for a manager. We see the value of continuing with new team challenges!
Louis-Philippe Laroche
Director of Training - Groupe St-Hubert inc.
At this particular moment in our organizational experience (COVID-19), I was trying to engage my team with distance as the major constraint. Since our challenge topic was chosen by the entire group, it created a lot of momentum and buy-in. The Teamtonic challenge was a stimulating way to learn more about our colleagues and it brought us closer than ever. And to ensure that we keep this proximity, the team has decided to continue the Teamtonic adventure.
Éric Lebel
Associate, Recovery and Insolvency Group - Raymond Chabot