Learning experience platform
Teamtonic
Teamtonic is the first learning experience platform to support the ongoing development of soft skills while helping HR teams with performance management and the evolution of their
organization's culture.
It combines hands-on learning content and a neuroscience-based educational approach with technology that's designed to develop skills and empower individuals, teams, and organizations.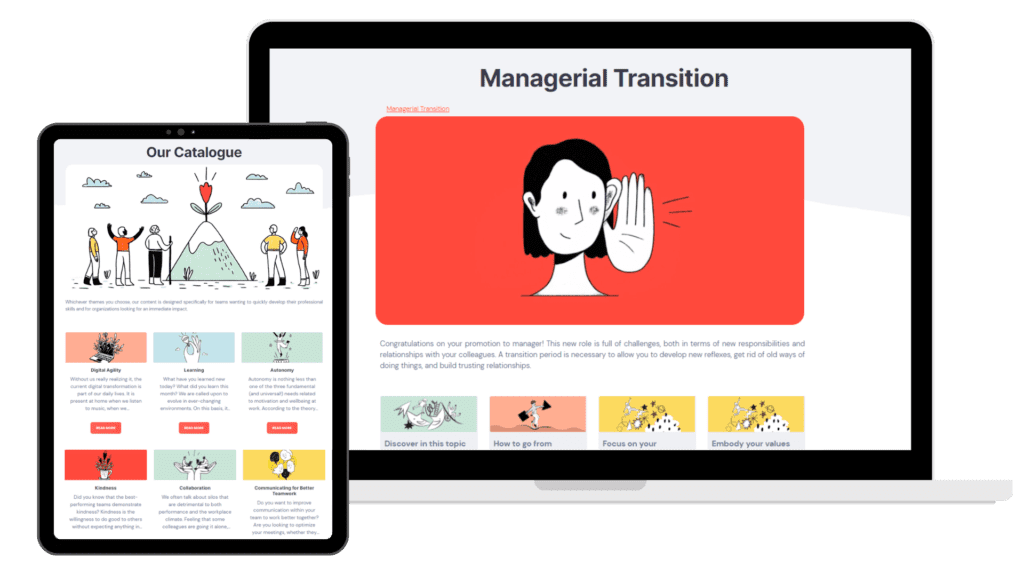 What sets Teamtonic apart?
Unique features
Our approach, based on best practices in human behavioural neuroscience, lets participants improve quickly through day-to-day interactions. Teams help decide what is most relevant to their well-being and performance. This empowers team members, who appreciate the vote of confidence and their resulting independence.
The result is a new way for teams to learn and grow in a friendlier, more engaging environment.
Teamtonic has built its reputation on its hands-on training content. Our content is accessible at all times, and organized in a way that promotes fluid, dynamic learning.
You won't find great existential theories here. Our content gets straight to the point, and is designed to be put to use. To do this, we review publications and scientific discoveries to find the most innovative, relevant information on soft skills!
With Teamtonic, you get exactly what you need, at the right time!
To help put new skills into practice, Teamtonic lets you set team challenges, giving participants a chance to strengthen their teamwork daily and push their boundaries together. Not only do team challenges represent an opportunity to apply classroom knowledge to the real word, they help build stronger teams and empower those teams to transform themselves.
Team challenges are especially effective for those who have a competitive streak and are motivated by a little healthy competition. We call it co-opetition, because it's a kind of competition in which participants help each other by recognizing their strengths and weaknesses. They honour accomplishments (both their own and those of their colleagues!) and keep track of the team's progress. But most of all, they celebrate their successes!
Dashboards for better management
Teamtonic gives you access to dashboards and analytical data that allow you to visualize team progress and learner behaviours.
If you work with Microsoft Teams, access management is simplified through an SSO (single sign-on) connection that we can set up for your organization.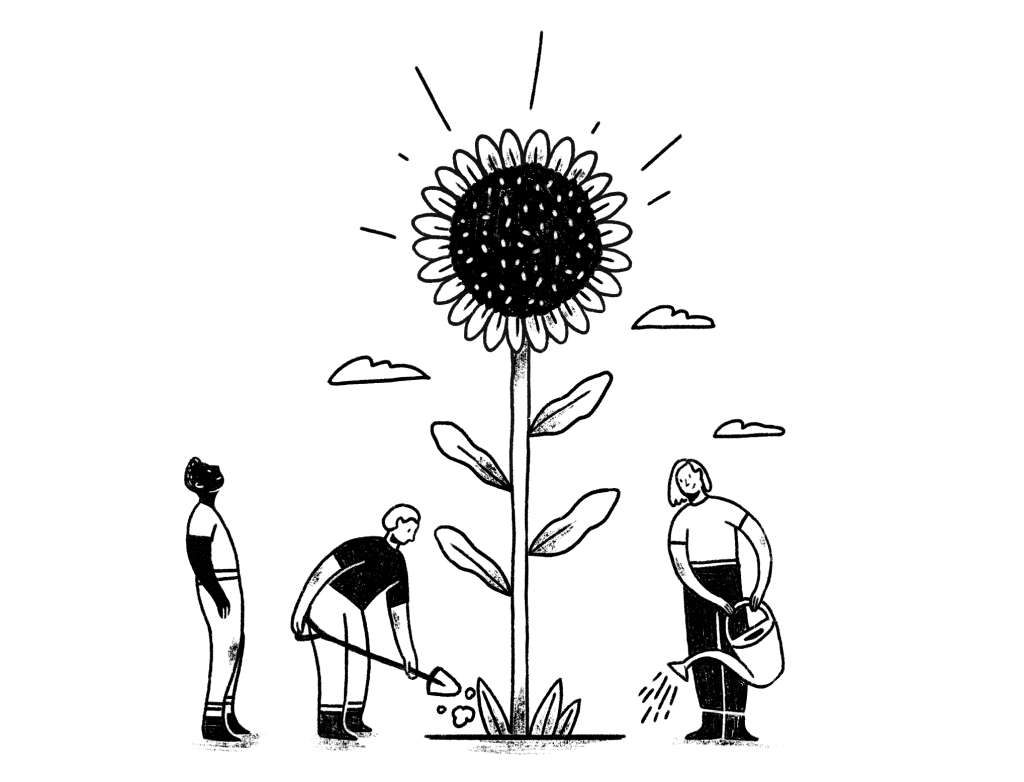 Why choose Teamtonic?
Changing behaviors in a sustainable way is not easy. Often, teams who take a training course forget the content a few weeks later. In the same way, changing a culture is not done in the blink of an eye. What about performance management? Recent studies show the importance of integrating new dimensions into the way we do things. It is in these contexts that Teamtonic comes to the rescue!
Who is Teamtonic for?
When you implement Teamtonic, your entire organization benefits! Training becomes the most
promising tool in the race for innovation and performance. Teamtonic fosters the development of a learning culture, and helps eliminate any dysfunctional aspects that limit the well-being, efficiency, and performance of work teams.
01
Organizations that want to motivate their teams
Teamtonic is based on an innovative approach that encourages autonomy, accountability, social affiliation and a feeling of competence: essential elements for creating successful teams! It puts teams at the heart of the process, and helps develop solidarity and a sense of belonging within each team. Organizations that make major investments in training and development have better retention, innovation and customer service rates. They are also 3x more profitable than their competitors!
02
Organizations that don't have an LMS
Teamtonic provides all the elements you need to develop employee skills. It lets you provide access to a library of tried and tested content while monitoring teams' training progress. You also receive personalized support from a project manager assigned to your organization.
Soft skills catalogue
Training topics that will take your teams further
Here is the list of soft skills we can help you with. One thing is certain: each theme promote work practices that encourage performance and promote teamwork.
A trusted partnership
Supporting your transformation
We care about your experience. That's why we assign a project manager to help you with the
deployment and use of the Teamtonic platform. They are responsible for the coordination of
services, and ensuring that deliverables are respected. They are also available to answer all your questions, offer suggestions and help you implement the best strategies to meet your needs.
In addition to this personalized support, learning activities can be set up to present the content and make the new skills a part of your organization's collective intelligence.