Featured solution
Virtual intelligence path
Working remotely requires formalizing certain practices which happen organically in the office. By adopting behaviors adapted to remote work and developing new relational skills, it becomes possible for teams to cultivate the growth of individuals and the organization, despite the distance.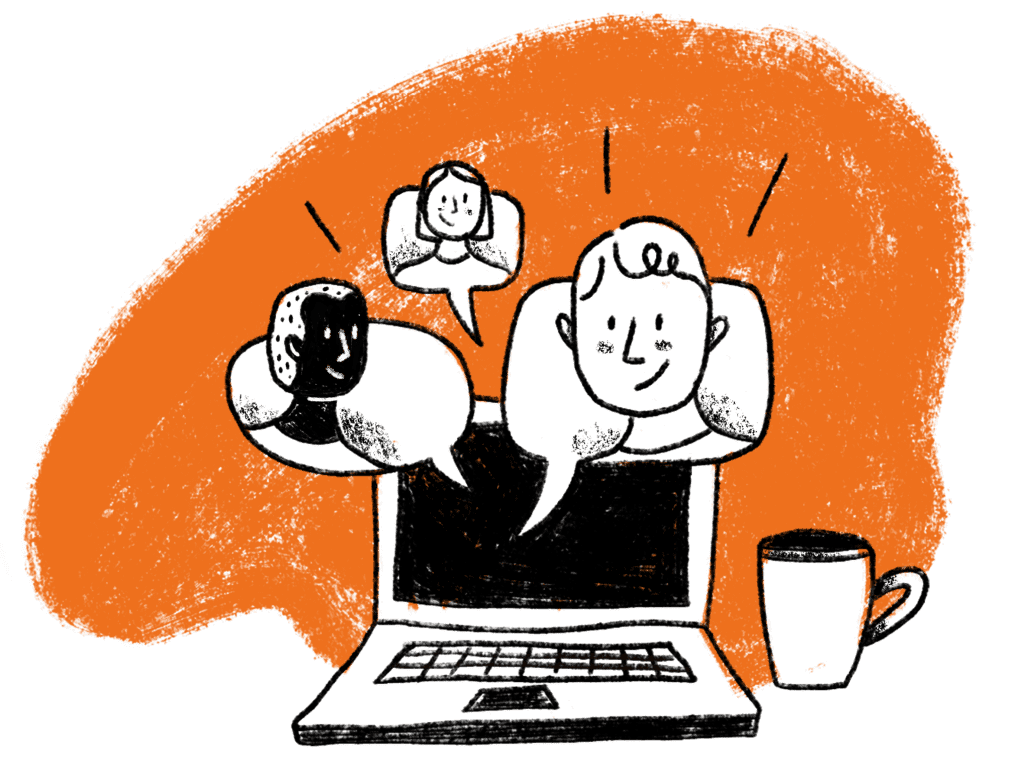 What is virtual intelligence?
Virtual intelligence is the set of skills that allows a team to flourish and be effective while working remotely.
Why develop virtual intelligence?
Remote work is here to stay. Virtual intelligence allows you to accelerate this change in a company's culture in order to anchor it and experience it smoothly.
Developing the virtual intelligence of your teams increases their efficiency by better communicating and collaborating to achieve their ambitions. It also boosts engagement by increasing the level of competence, autonomy and the feeling of belonging to the group whilst increasing their agility by providing them with the basis to learn and innovate further.
Feature solution
Duration
12 weeks, 30-45 minutes per week
Who it is for
Any natural work team, management team or project team of 5 to 15 people working remotely or in hybrid mode
Facilitation
Autonomous, facilitated by someone within your organization or by a Boostalab facilitator of learning experiences
Language
French, English or bilingual
Intended results
An efficient way of working is established to improve remote work
The quality of virtual conversations is improved
Successful trust-building practices are in place
Teams have developed standards for working together remotely.
Psychological proximity between colleagues is enhanced
Teams collaborate better and are engaged.
Sincere and kind exchanges are encouraged
Teams have developed their digital agility
And many more!
Included
The Virtual Intelligence path includes ready-to-train kits on the 10 key skills of remote work, three enlightening workshops and two transformative team challenges.
Walk through the Virtual intelligence path
Developing key remote work and management skills in 3 steps
The program is simple and guides participants towards the development of the necessary skills to work better at a distance. It aims at well-being while provoking a sustainable move to action.
01
Launch of the team challenge
The first workshop aims to become aware of our own position regarding virtual intelligence and to set yourselves a team challenge in order to learn, together, how to work better at a distance. A team challenge not only anchors the insights gained in everyday action, but also builds stronger teams.
02
Learning through action
The pathway includes ready-to-train kits on the 10 key skills of virtual intelligence - all the training content needed to learn and quickly implement successful remote work practices.
03
Debriefing workshop and celebration
This workshop is about celebrating learning through action, being courageous and stepping out of your comfort zone.
What sets the virtual intelligence path apart
A unique approach
Empowering participants through autonomy
Throughout the journey, participants are invited to discover the learning content autonomously and at their own pace. This allows for special moments when participants come together, not to train in a formal way, but to learn together and create meaningful exchanges.
The journey leaves a lot of room for learning through action. In fact, participants are encouraged at several points in the program to put their newly acquired skills into practice. After all, it is by quickly integrating new practices into daily life that behaviour changes take place.
Keeping the team at the heart of the solution
Exchanging and sharing with colleagues, in the spirit of a learning community, is an endless source of development. This is why human and authentic connections are strengthened throughout the course.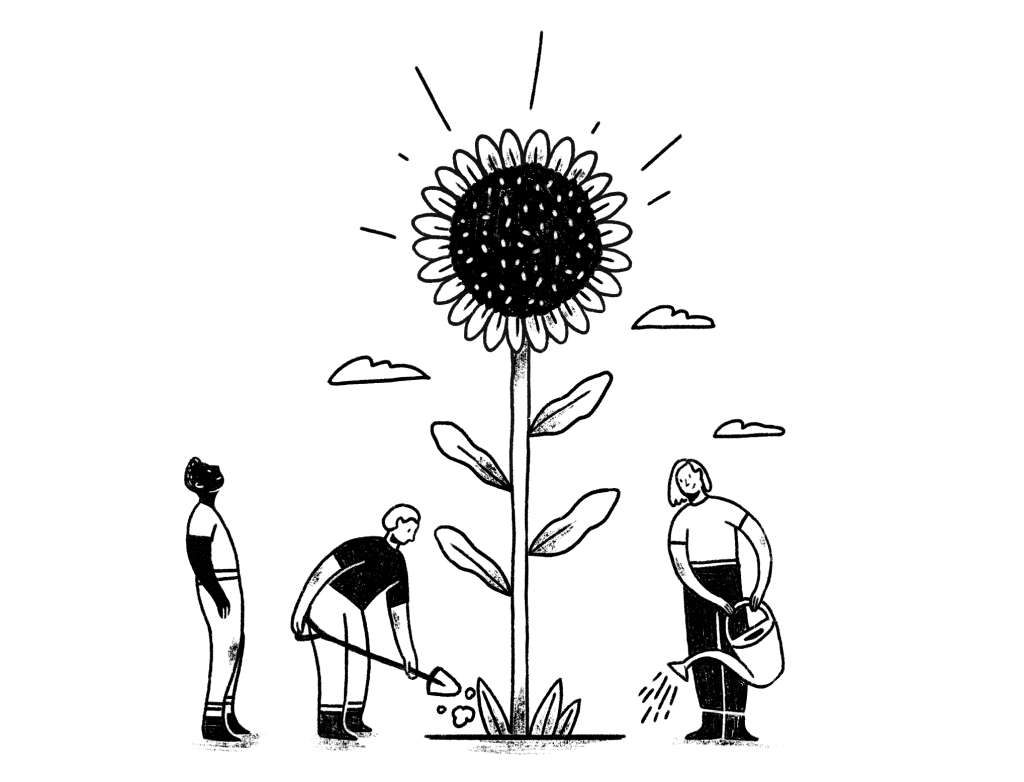 Technological platform
Teamtonic boosts interactivity within teams
Teamtonic boosts skill development by activating powerful learning levers. It not only hosts the educational tools, but also acts as a dashboard for team challenges. Thus, participants develop their knowledge, interact with their colleagues, and document their progress in a single location. Simple and user-friendly, Teamtonic makes all the difference.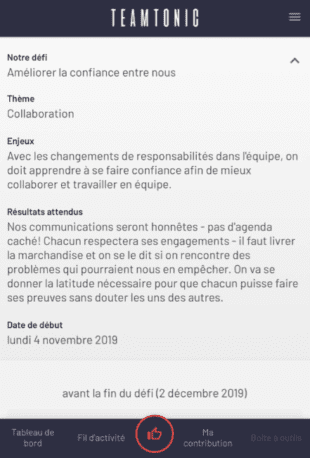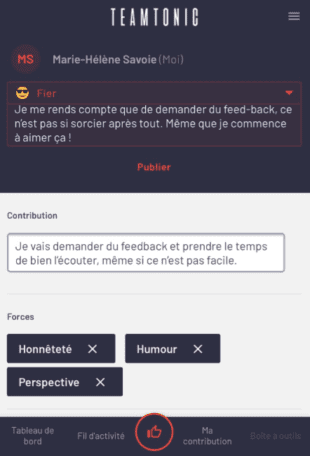 Training content
Rich, up-to-date and practical ready-to-train kits
You won't find any great existential theories in the Virtual Intelligence program. The content gets straight to the point to quickly develop the 10 key skills of virtual intelligence. And, since each person learns differently, various types of content are offered: videos, self-assessments, guides and suggested reading.