Competence
19 April 2022
4 min.
Soft skills: an essential skillset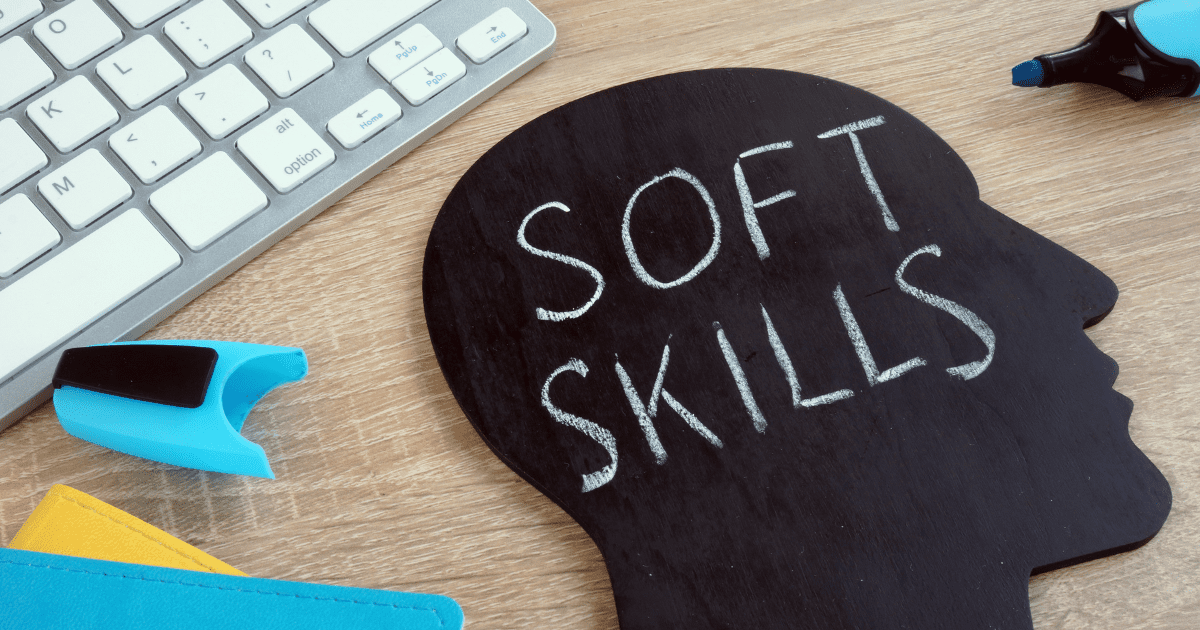 At Boostalab, we specialize in the development of soft skills. And not for nothing: we firmly believe that soft skills are the core skills of the future and the pillars of resilience for organizations.
What are soft skills?
They are also called transferable skills, human skills, life skills, personal skills, or behavioural skills. As you can see, there is no lack of synonyms, but the definition remains the same!
Soft skills are the skills that allow us to interact well with the world around us. They include, for example, the ability to give constructive feedback, to offer recognition, to communicate effectively, or to learn efficiently.
The beauty of soft skills is that they are transferable skills. Knowing how to delegate, collaborate or learn well is useful regardless of the organization, industry, or position held. Once mastered, they are also skills that can follow you for life.
Developing soft skills or developing technical skills?
Technical skills are those that enable us to perform a specific task. Examples of technical skills include proficiency in technological software, language, or programming language, graphic design skills, etc. The list is long and not necessarily limited to office skills. In fact, the more manual jobs require many technical skills. Knowing how to make a delicious gin and tonic is an essential technical skill for a bartender; just as a mechanic must know how an engine works.
If developing technical skills is indeed essential to fulfill one's role and be up to one's responsibilities, soft skills are just as essential. Indeed, imagine a graphic designer who excels in their artistic talents, but is unable to communicate well with their team. The end result may be beautiful, but if this person creates a design that differs from the client's needs or if they always turn in their work late, the overall performance will not be there. Worse yet, this person can create a work climate that has a negative impact on the team!
Moreover, with the digital transformation and the rapid development of technologies, the technical skills needed today will probably not be the same as those needed tomorrow. For example, think of social networks that did not exist a few years ago and that change almost every day! On the other hand, we know that soft skills are here to stay! It is therefore to our advantage to develop them to make our workplaces more human and efficient.
Pillars for building more resilient organizations
According to a Deloitte study conducted in 2021 among 3630 executives, to combine wellbeing and performance in an organization, we will need to:
Build an organizational culture that celebrates individual development and resilience (45%)
Develop staff capabilities (41%)
In addition, according to recent studies, 7 out of 10 people say that development and training opportunities influence their decision to stay in an organization or not. In a context of talent shortage and staff retention issues, this is information that should not be overlooked!
Investing in the development of skills, especially soft skills, has a very positive impact on organizations that put their heart into it. Indeed, learning organizations with a strong learning culture are 3 times more profitable than their competitors.
Many organizations and management experts value soft skills.
People skills are the skills that make leaders better.
Soft skills are actually the technical skills in business.
The soft skills most valued by organizations
Every year, we support organizations (medium and large!) in their skills development strategies.
Over the years, we have acquired a certain amount of data on the soft skills most sought after by these companies.
Here are the top 10 soft skills that have been most frequently requested: