Human resource management
31 May 2022
4 min.
How to make a job offer… that they can't refuse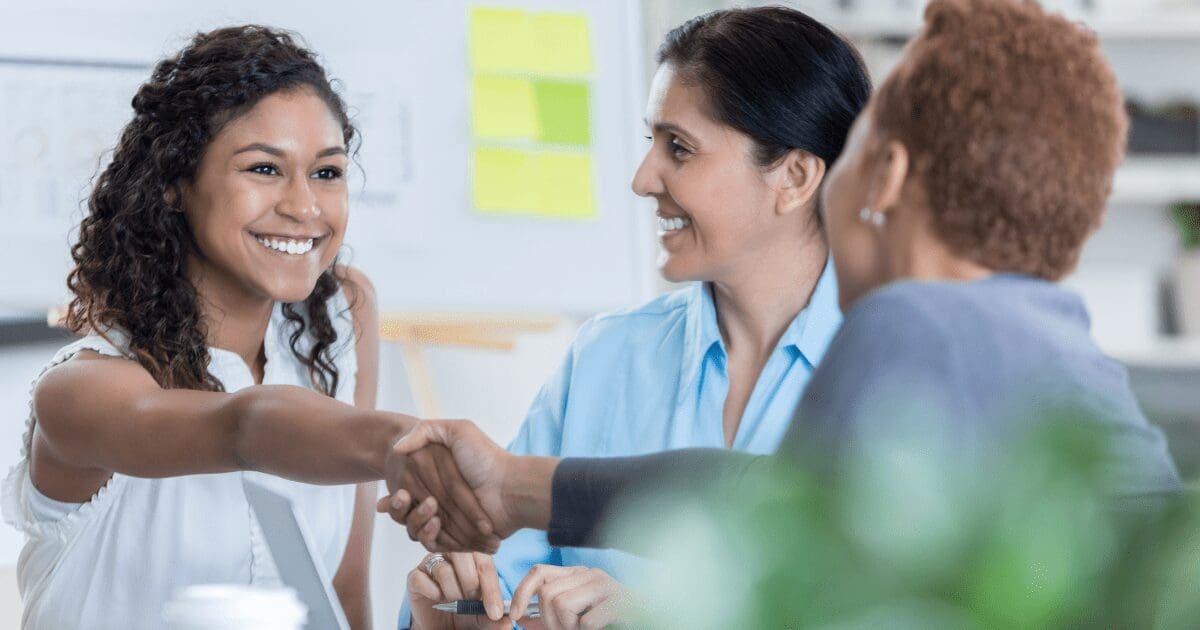 We hear it more and more: we are facing a labour shortage in many sectors (due to mass departures or a great competition in recruiting to attract the candidates we want) while the changes brought about by the pandemic have disrupted the way people relate to work.
Even if this is not specifically the case for your organization, one thing is clear: when you find that special someone and make them a job offer, you obviously want them to accept!
So how do you make a compelling job offer and lay the groundwork for a successful collaboration on both sides, knowing that onboarding and integrating new employees AND retaining and engaging the workforce are among the biggest human resource issues of today?
Here are seven questions to address when making a job offer to a candidate.
Question #1: Why did you make this choice?
In order for someone to be attracted to a job offer, it is very beneficial to make it personalized. What are your reasons for inviting this person to join your organization? What strengths do you see in this person that you want to bring to the table?
By painting a clear picture of the reasons behind your decision, you are better able to attract the interest of the person you have chosen.
Question #2: What does the organization have to offer?
It's important to emphasize what sets your organization apart. After all, the workplace is a real-life environment for your teams for a significant portion of their day. So what would lead a candidate to choose you?
If the person you want to make a job offer to has expressed certain things that were important to them during the interview process, now is the time to highlight how your organization can respond.
Question #3: What will starting the position look like?
Visualization can have tremendous power when it comes to allowing someone to project themselves into a future situation… or into the position you want to offer them!
How will this person be received when they arrive? What will be the steps in their integration? How will the existing team support them? What will be the development opportunities once they are in the position?
Question #4: What conditions are offered?
This component is usually the most natural one to include in a job offer, but addressing the salary issue after discussing the other benefits and conditions you are offering the person makes the offer more attractive.
If, at the outset, you present a salary offer that the person considers inadequate, they are likely to close themselves off to the rest of your arguments. But if you have succeeded in arousing their interest by presenting all that your organization has to offer beyond the salary itself, chances are that they will listen to your offer more openly.
Question #5: What is their reaction to the job offer?
How does the person react to your job offer? By using your listening skills to the fullest, you will be able to identify the stumbling blocks and also to emphasize the points that work to your advantage.
Take the time to ask the right questions and seek clarification to avoid jumping to conclusions. You want to understand what is going on in your candidate's head!
Question #6: What are the next steps?
Nothing is worse than ending an interview without a clear idea of what will happen next! Once you've made your full job offer and the person you've chosen has heard it, agree together on the next steps you'll commit to, with specific timelines.
When will you hear back? What follow-ups do you need to do immediately? In short, by being very specific about who does what and when, everyone will know the next steps, and the level of uncertainty — which is a proven stressor and can therefore have negative effects — will be reduced to make room for clarity!
Question #7: How will the relationship be maintained between now and the moment they start?
Has your candidate accepted your job offer? Congratulations! But don't forget, until the person is on the job, it is possible that they will receive other even more attractive offers! So how do you make them feel like they are already part of the team and that they see themselves as part of your organization?
This is where small gestures count: by introducing them to their team in advance by email, for example, or by sending them a short video to allow them to visualize their future workspace, you will help cultivate the relationship!
So how do you think about how you phrase your job offers? Are they really offers that can't be refused?