Human resource management
3 February 2022
5 min.
The Great Resignation: How to manage departures in a team?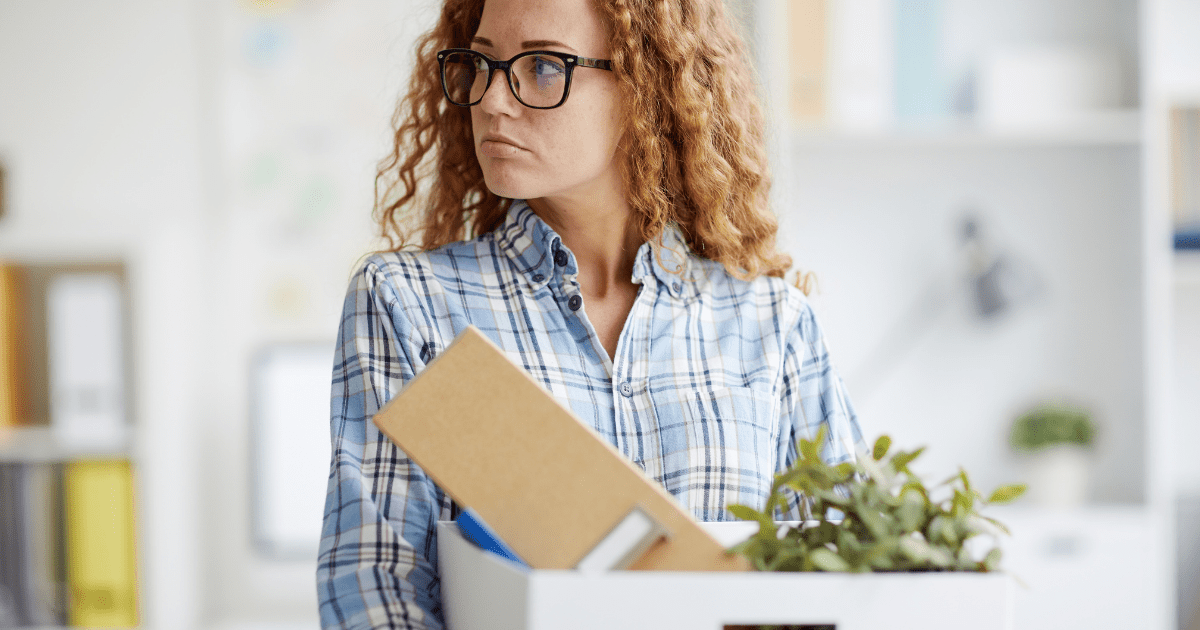 According to surveys and statistics, the number of voluntary resignations has drastically increased in recent months. Indeed, with the pandemic, many people have re-evaluated their objectives, their values, and especially their priorities. Some, prioritizing their psychological health and their work-life balance, choose to change organizations. For others, it is a question of more important changes such as a professional reconversion. This phenomenon, which originated in the United States, has been called "The Great Resignation" and concerns all sectors and industries.
However, resignations mean departures from a team and therefore change! This can lead not only to stress but also to a loss of knowledge and even disengagement. So what can you do to avoid the negative impacts of the Great Resignation and preserve collaboration and trust in teams? How can human resources support teams in these moments of transition?
Understanding the reasons behind resignations
People rarely resign without a reason. This is why it's a good practice to set up exit interviews with the individual who is leaving.
Take some time privately to discuss with them why they've decided to leave the organization. It is possible that their departure had nothing to do with the organization. The decision to resign may have come from external events such as an offer of a much better salary, greater responsibilities, an unexpected family event or a spouse's transfer. However, it is possible that certain internal elements specific to the organization played a role in the decision: opportunities for advancement, the work atmosphere, conflicts in the team, a toxic manager or colleague, micromanagement, lack of psychological safety, etc.
Use open-ended questions with a global, generic angle so that the person is more likely to share this information and demonstrate outstanding listening skills. If you have a better understanding of why people resign, you will be better able to take corrective action.
Let the person go under the right conditions
A resignation, no matter the reason behind it, always has an impact on the team. This is even more true when the person who resigns is highly valued by their team. So, the smoother, kinder, and more appreciative the departure, the better the transition will be.
The exit interview mentioned above can be a great opportunity to ask the person how they see the transition, and how the organization can improve. This may give you some ideas for the future.
At the same time, you can invite their manager to reflect on the best way, with the team, to transfer knowledge, both formal and tacit.
Here are, for example, some useful questions to ask yourself:
What are the key pieces of information to share?
What are the most important things to pass on, based on their experience in this position?
What accomplishments have they made that have helped them achieve their goals?
Also, feel free to celebrate this departure and acknowledge the contribution of this person to the organization. This is a good time to show your appreciation and to remember the great times you had with them. You can also allocate a budget to offer a gift that symbolizes their time with the organization and the impact they have had. This sends a good signal to the teams and shows that everyone's contribution, as well as their wellbeing, is truly valued.
Which actions should be taken in the face of the Great Resignation in order to preserve the teams?
When one person leaves, it is easy to assume that everyone will have to work a little harder and that the pressure may increase. Also, it is important to keep in mind that the team is likely to be disturbed, both technically and emotionally, by the departure of their colleague. In a context such as that of the Great Resignation, it is important to provide teams with tools to help them develop the soft skills that will allow them to deal with the situation and emerge stronger.
By helping them develop better soft skills, such as kindness, recognition, or proactivity, you can help them improve their psychological health and sense of commitment, as well as maintain their balance at work.
Finally, the resignation of a member can also be an opportunity to take stock of the team and to question the roles and responsibilities of each member in a team. Perhaps some will want to develop new skills? Or, perhaps, it is an opportunity to think about new ways to use everyone's strengths?
No matter what happens, better safe than sorry! By investing wisely in the skills of your teams, you can lead the organization to create conditions and a work environment that make everyone want to stay. Don't wait: the best time to start is now!