7 March 2022
Pierrefonds-Roxboro: defining and anchoring their organizational culture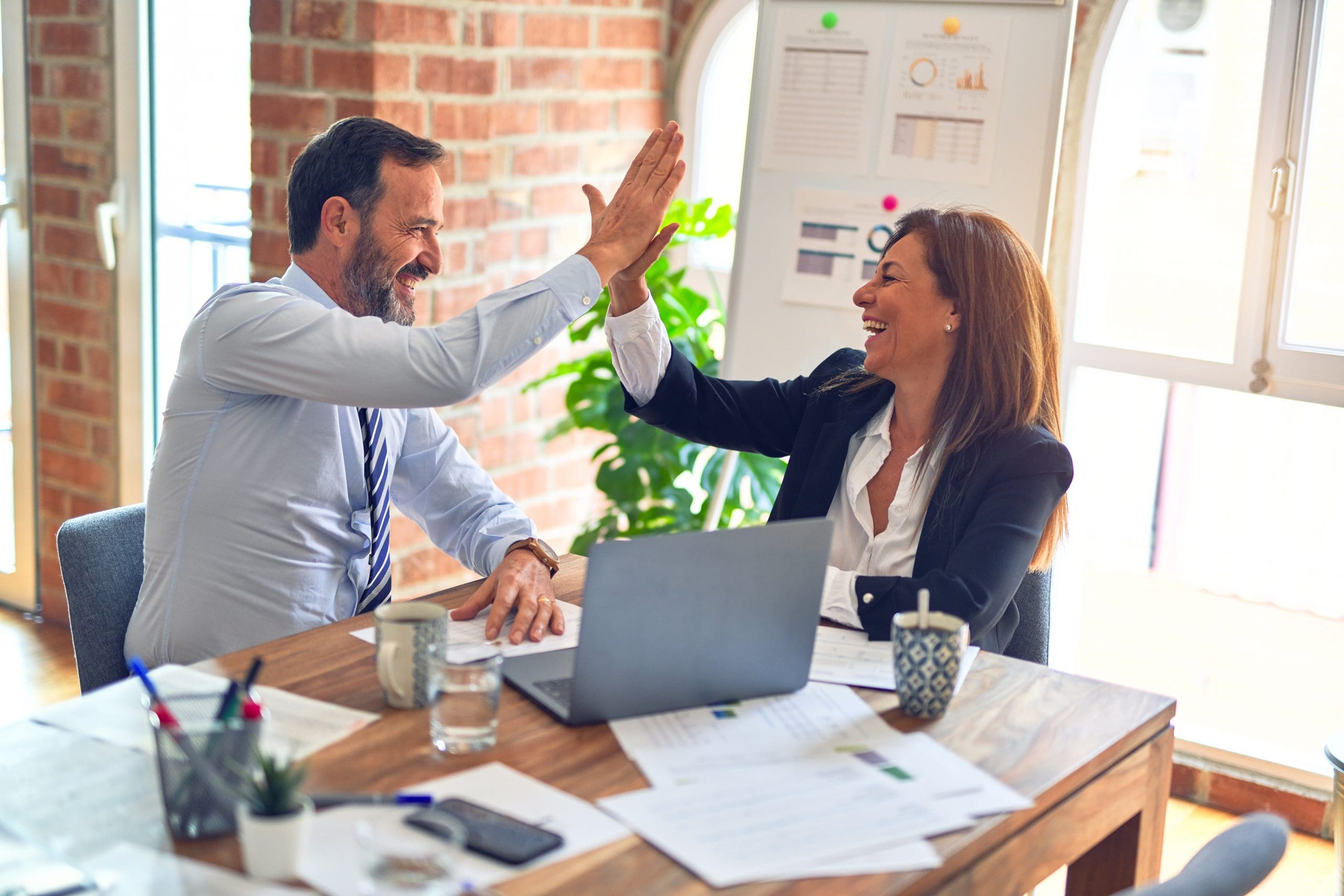 Characteristics of the mandate
Sector
Municipal organization
Number of participants
2 cohorts (directors and managers)
Topics
Excelling as a team, work culture
Issue
The management committee considered the legacy it wanted to leave in terms of work culture. The team was looking for a way to put into words its culture, its strengths, and its values in order to anchor and develop it further and thus promote the attraction and retention of talent.
In addition, the Borough of Pierrefonds-Roxboro wanted to help its managers grow in a tangible way on a daily basis, in line with this culture – a management culture based on strengths that makes them different.
Challenges to overcome
The team wanted to find a practical, not theoretical, way to approach and actualize their management culture.
Our client is composed of managers from different backgrounds: field and office. Providing them with a solution that met their respective digital needs and limitations was a must.
Type of intervention
Launched an online consultation, using Teamtonic's Heatmap, to invite employees to participate in a portrait of the culture and to survey the strengths, pride, values, needs, and aspirations within the organization.
Facilitated a 3-hour workshop with the management team to select the core values, behaviours, and practices to be reinforced in order to solidify this work culture, based on the data collected.
Implemented interactive courses for all managers on the following theme: excelling together.
Consult and involve to make better choices
Defining an organizational culture is not an easy exercise, but our tools have the power to make it simple. In defining the objects of consultation, we identified questions that were relevant to the image of the Pierrefonds-Roxboro Borough and intended for all employees. Once the consultation was completed using Teamtonic's Heatmap, we brought the management team together to select the organization's core values, behaviours, and practices to be reinforced in order to strengthen their work culture.
I am very satisfied with our collaboration with Boostalab. The proposed approach allowed us to clearly identify our management philosophy. What I appreciated the most was the practical aspect, the simplicity and the place given to the team in their solutions. The contact with the Boostalab team is also very easy and friendly. Thank you for your dynamism and your listening!
Using behaviours to reinforce a culture
Cultural transformation begins with the transformation of people, especially leaders. Organizations do not transform themselves, people do. First, they must adopt values and beliefs that will then impact their behaviours. In turn, when enough individual behaviours change, it reinforces the collective values and beliefs – the culture.
This is why the second part of our mandate consisted in holding interactive sessions on the topic of excelling together, among others.
These interactive paths have allowed managers to develop their skills and transform their behaviour with respect to their strengths-based work culture. Supported by Boostalab facilitators, these individuals not only deepened their knowledge of best management practices, but also collectively undertook challenges that allowed them to grow, together, through daily action.
And so the Borough of Pierrefonds-Roxboro has a tangible way to evolve and support their organizational culture.
Realisations
Discover our other projects