Heatmap
A unique and engaging tool to consult your teams
Do more than just ask employees if they are engaged or not. Instead, empower them to be. Within our platform Teamtonic, a heatmap facilitates decision-making, fosters engagement, and accelerates the transformations you want to see.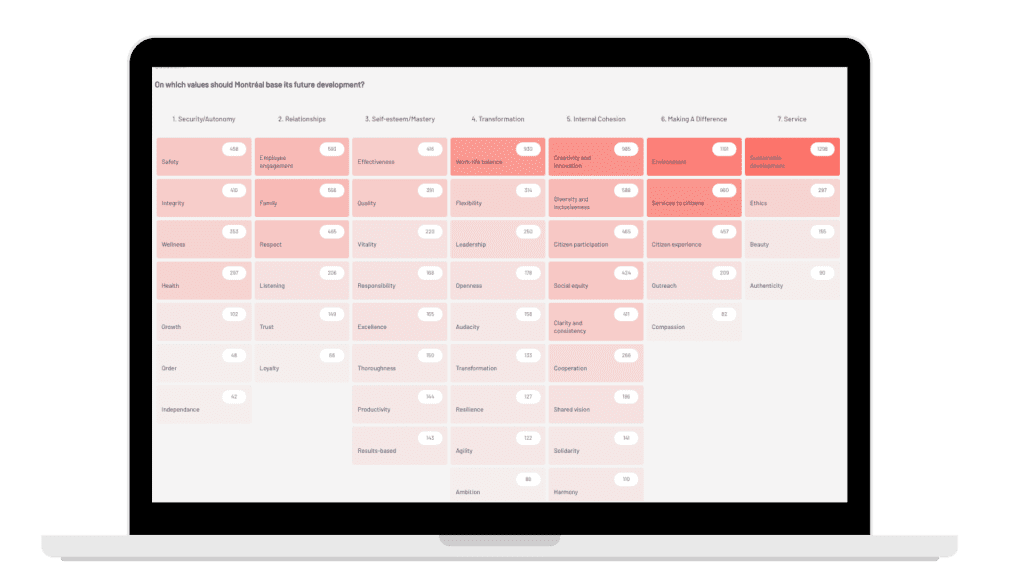 Heatmap features
What it is
A consultation tool that presents results with style
Average response time to consultations
A few minutes
Transparency of the results
You can choose whether the organization is the only one to see the answers or whether the respondents can access them instantly
Why did we build it?
Because the changes we like are the ones we recognize ourselves in, a heatmap allows you to map out the elements present within a group, whether it is the soft skills to be developed in priority, the current strengths, the values or the common aspirations, revealing a wealth of valuable information at a glance.
Intended results

The invisible is revealed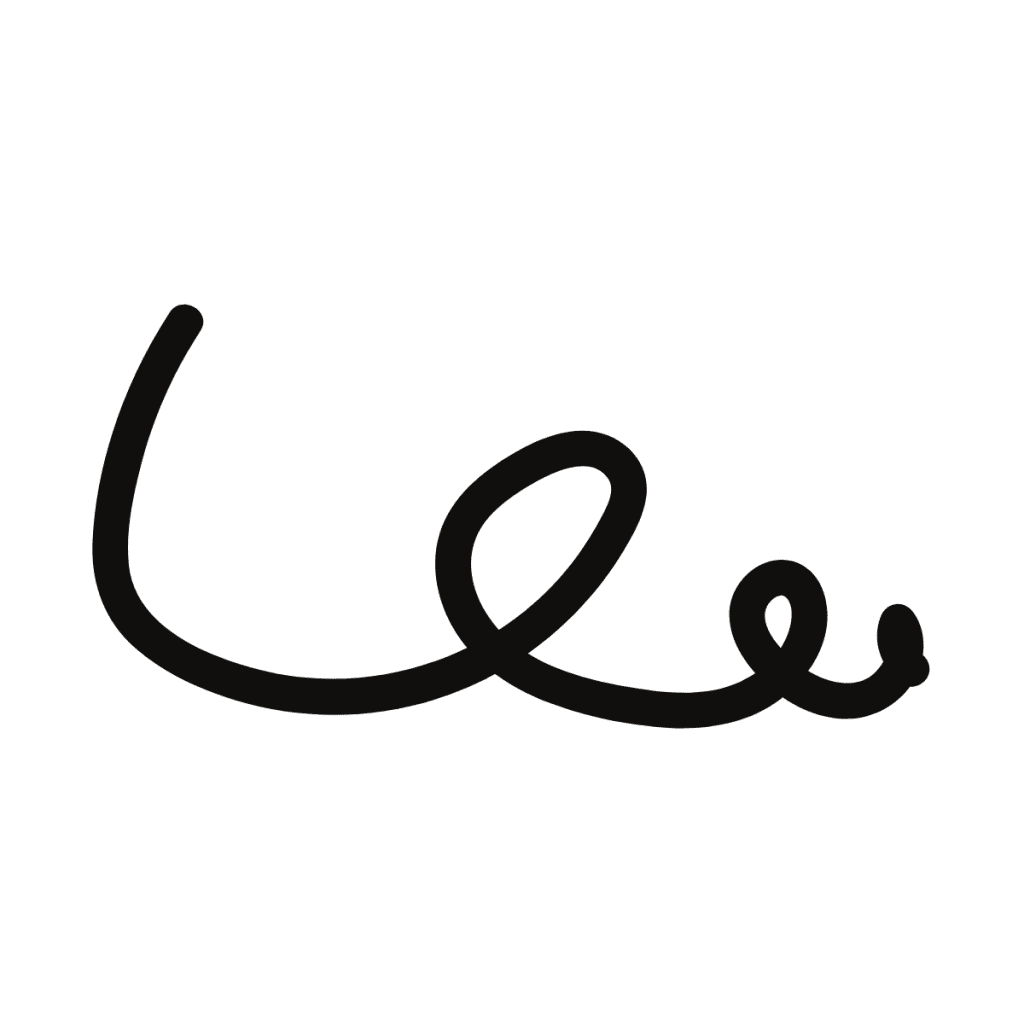 Decision-making is facilitated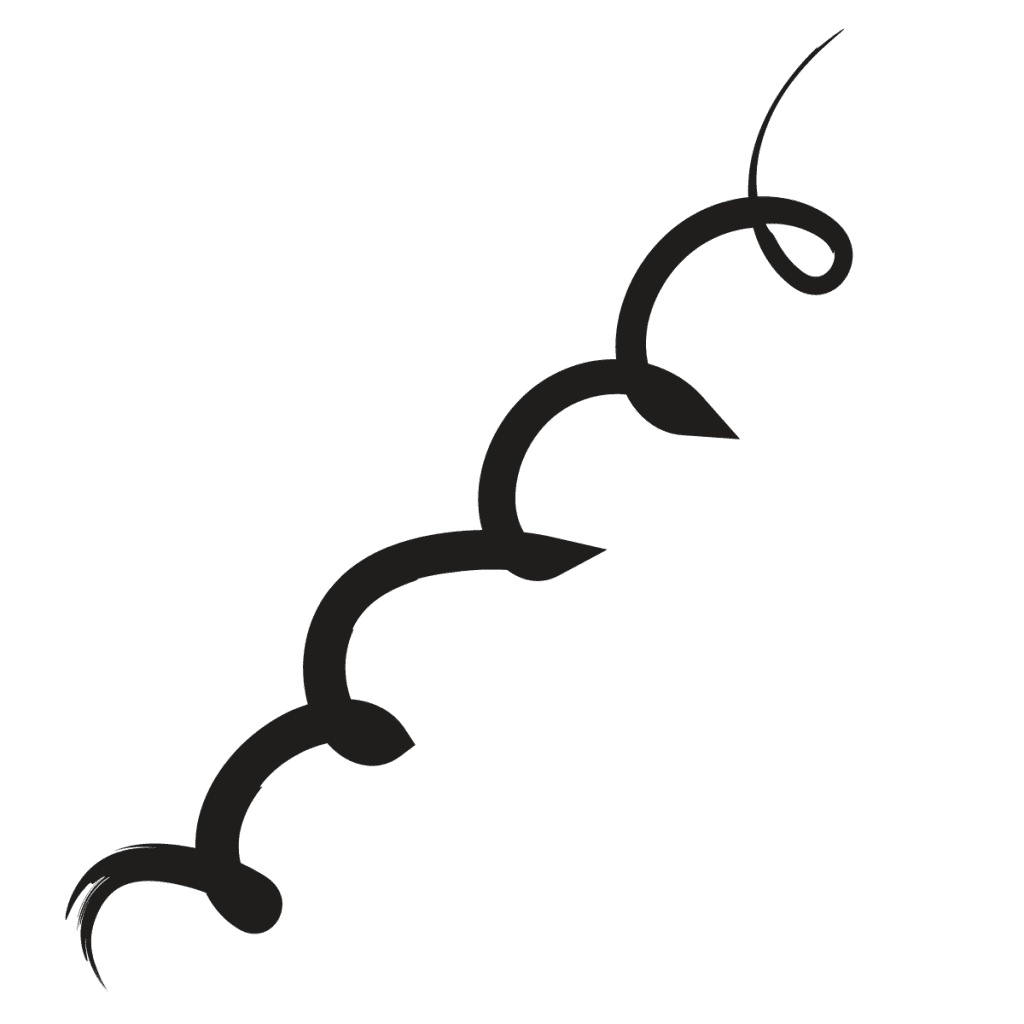 People are engaged and transformations are accelerated
Benefits
Why is a heatmap
so hot?
A heatmap reveals what is inside your organization's teams. Involve and consult with your employees to…
Evolve or transform your culture
Develop a promising vision
Engage all the talents of your organization
Give meaning to your strategic decisions
Stand out from the crowd by doing your thing!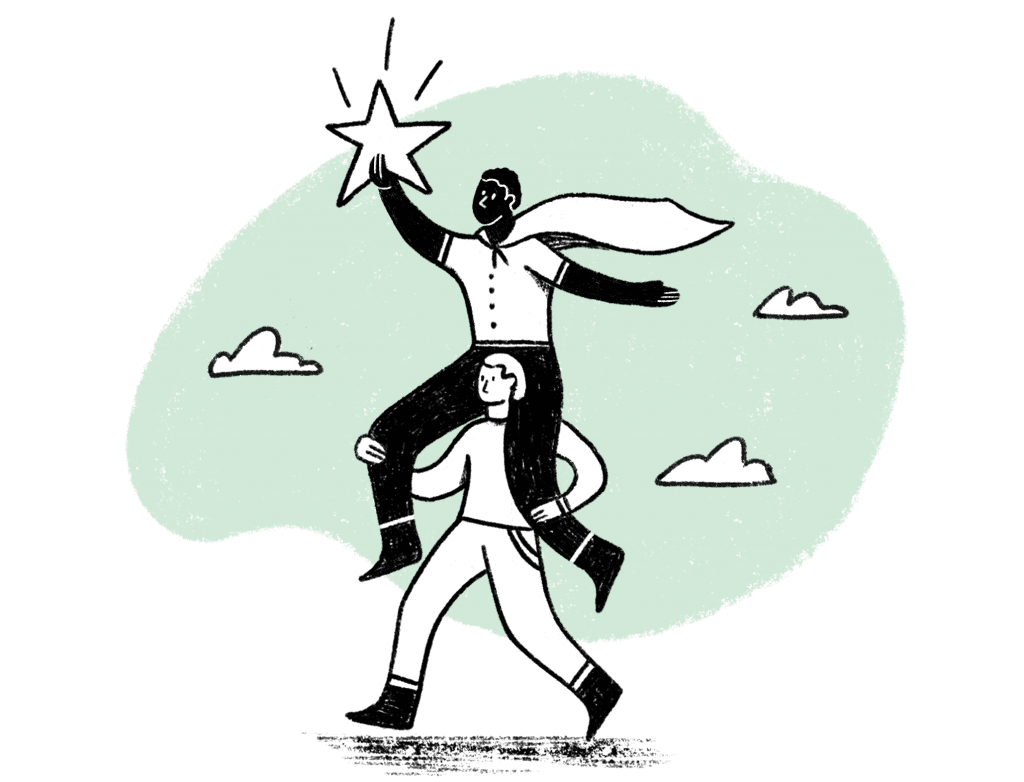 HOW A CONSULTATION WORKS
Consult and engage your teams in 3 easy steps
01
Create enlightening, eye-opening, and engaging questions
It is the spark that ignites any process; whether the consultation is about the strengths, values or aspirations of your employees. It's what makes it possible to gather data on which to base informed choices about soft skills development and business priorities, channel the diversity of views and their commonalities whilst simultaneously create excitement, mobilize, and engage.
02
Consult the teams
The process is simple. Simply share a personalized URL with your employees so they can participate in your consultation while maintaining their anonymity. There is no limit to the number of people who can be consulted. The important thing is to put all individuals at the heart of your approach.
03
Disclose the results
With the results presented in the form of a heatmap, you can instantly see at a glance how employees position themselves in terms of their values, strengths, behaviors, soft skills, beliefs and aspirations. Make informed decisions and integrate them into your strategies.
Estimate your investment
Start building your solution now and embrace the transformation.
Build your solution
Client testimonials
Our success stories
Sometimes daring to do things differently takes us further than we ever imagined. Do what they did.
We organized a workshop to reveal the strengths of the team. Using the Heatmap created a wonderful group dynamic and generated some great discussions. I'm really happy with the result, we will even display the Heatmaps in our offices!
Lydia Chalut
Human Resources Advisor - Groupe Raymond