At Boostalab
7 May 2021
5 min.
Autonomous learning solutions: Boostalab reaffirms its position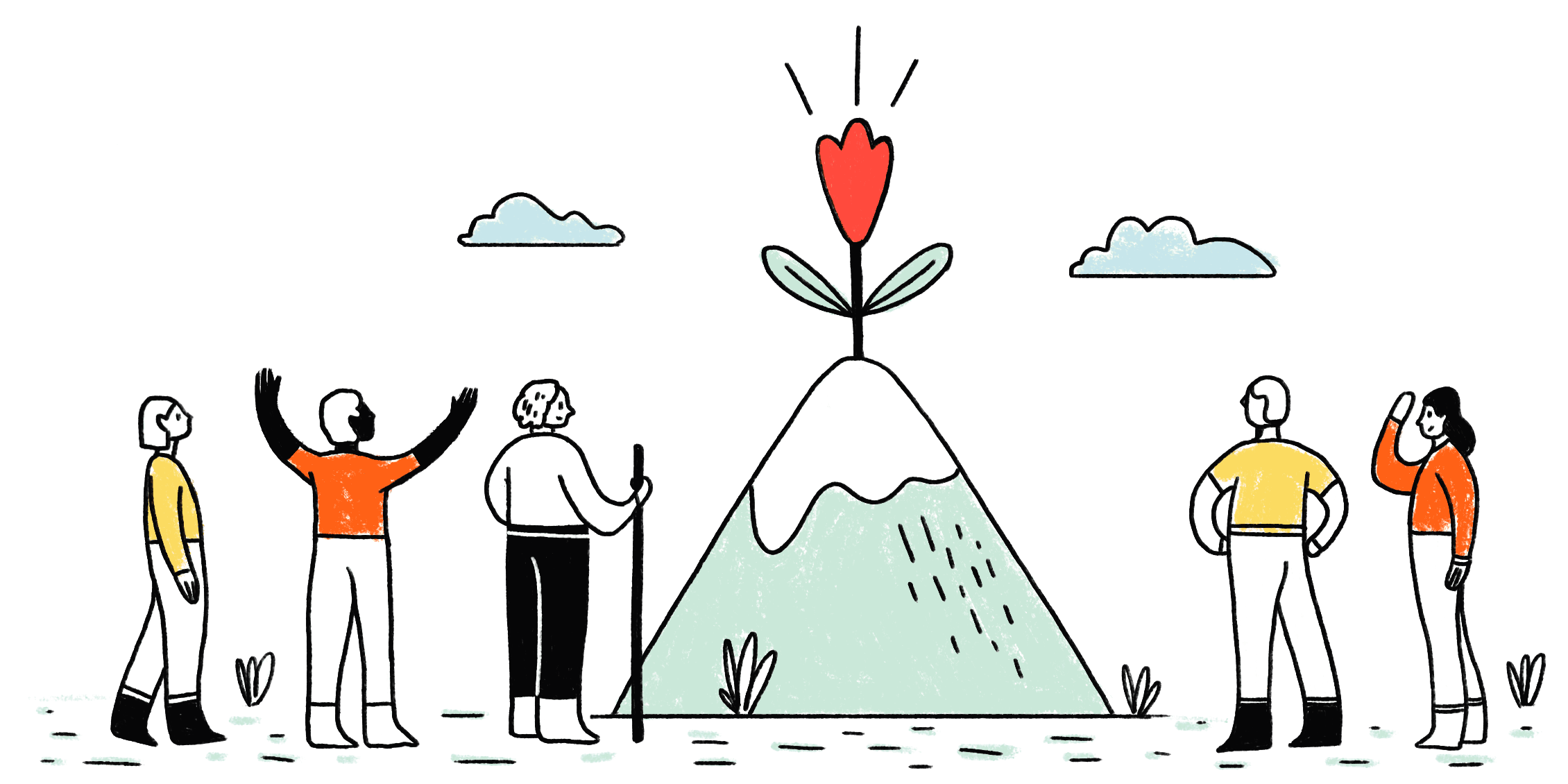 Perhaps you've already noticed? Our website has evolved, a bit like a butterfly coming out of its cocoon.
From a toolbox…
The very first version of the Boostalab toolbox was launched in 2016.82% of the Boostalab community said they were very interested in being able to find and download high-quality tools in one place. At the time, Boostalab's portfolio was focused on 5 major themes:
Mobilization and engagement.
Innovation, creativity, and co-creation processes
Employee involvement in the development of organizations
Change management and organizational transformation
Collaboration and teamwork
The very first tool, entitled "How to be more productive in a team," already had the foundations of all the solutions we would later develop.
It was one page long, straight to the point, and already encouraged learning through action. We then created a tool to better identify your super powers. It was so popular that we created two quizzes to identify your strengths in collaboration and communication, a great asset for any team that wants to work better together. 😉
From one tool, we gradually grew to 10, then to 30. Today, there are over 85 guides and webinars in the toolbox. And we continue to add new ones every month.
The inventory of available themes has also expanded considerably. Among the latest themes developed, there is leadership, digital agility, psychological health, and kindness in the workplace, to name but a few. Themes that are very much relevant to today's world.
… To a comprehensive offering of cutting-edge training solutions
While the toolbox remains a key Boostalab solution, we wanted to go even further (not to say to infinity and beyond). This is why we have created two new solution formats: ready-to-train kits and interactive journeys.
Ready-to-train kits and interactive paths
Ready-to-train kits focus on a specific topic or professional skill. Within a kit, you might find a self-assessment, a video tutorial, an actionable guide, reading material, a self-facilitated workshop, and a webinar.
Once you purchase the kit, it's yours. This way, it becomes possible to provide the right tools to as many employees as you want, as often as you want, without even lifting a finger. Exciting, isn't it?
The interactive journeys are training solutions that include a ready-to-train kit, collaborative learning workshops, and a transformative team challenge. You can customize the course with the themes of your choice, thereby adapting it to your real organizational aspirations.
Autonomous learning in day-to-day action
With these two solutions, we enable you to go further in autonomous learning for your teams. Why autonomy? Ask yourself this question: who doesn't want more autonomy?
Indeed, finding time for training in already busy schedules is often a challenge, let alone developing our skills when forced to do so. With these solutions, leaders, managers, and employees alike will be able to train, learn, and apply what they have learned in a hands-on manner and at their own pace. Want engagement? Here it is!
And as with everything we offer, you have access to the best work practices, all condensed into a simple and user-friendly format. Finally, our state-of-the-art technology and skilled (and oh so friendly!) facilitators help you move quickly from theory to practice so you can quickly see tangible and sustainable results over time.
From dream to reality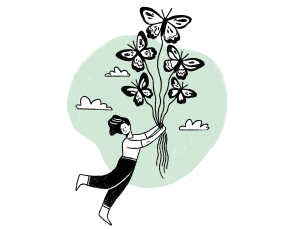 Boostalab is above all the encounter of two dreamers: Mélanie Lambert and Solime Gaboriault. Mélanie, after an incredible adventure around the world, wanted to create a horizontal company whose mission would be to help managers develop their leadership.
As for Solime, he dreamed of simplifying the way organizations are transformed. And, he wanted to do it through a practical book that would revolutionize the practice.
They combined their ideas and turned them into a dream: to build a more human and efficient world of work.
Today, there are at least ten of us who share this same dream. Not to mention our many collaborators and our great Boostalab community, who help us, day after day, to make it happen!
Our wish is to light the sparks, together with you, to change our organizations while keeping simplicity, excellence, and wellbeing at the forefront (without forgetting to have fun)!
A website that reflects who we are
With the help of the Treize agency and gifted illustrator Marie-Joëlle Fournier, we now bring you a website that better reflects our world and our vision.
Given that we place a great deal of importance on our users' experience, both in the solutions we offer and in the various media we use to communicate with them, we are more than excited to finally be able to launch a faster, more fluid site that perfectly represents everything we can do for you and your teams!
Finally, we are proud to announce that we now have a blog. Each week, a new article will take you a little further into the Boostalab universe. You will be able to get to know us better, while discovering useful tips and inspiring practices to continue to lead the world of work towards greater (and healthier) performance, wellbeing and happiness.
And if you haven't already done so, subscribe to our social networks and our newsletter so that you don't miss any of the gems we're preparing for you.
Until then, take care of yourself!