At Boostalab
27 July 2021
7 min.
Meet Marie-Eve, Learning experiences facilitator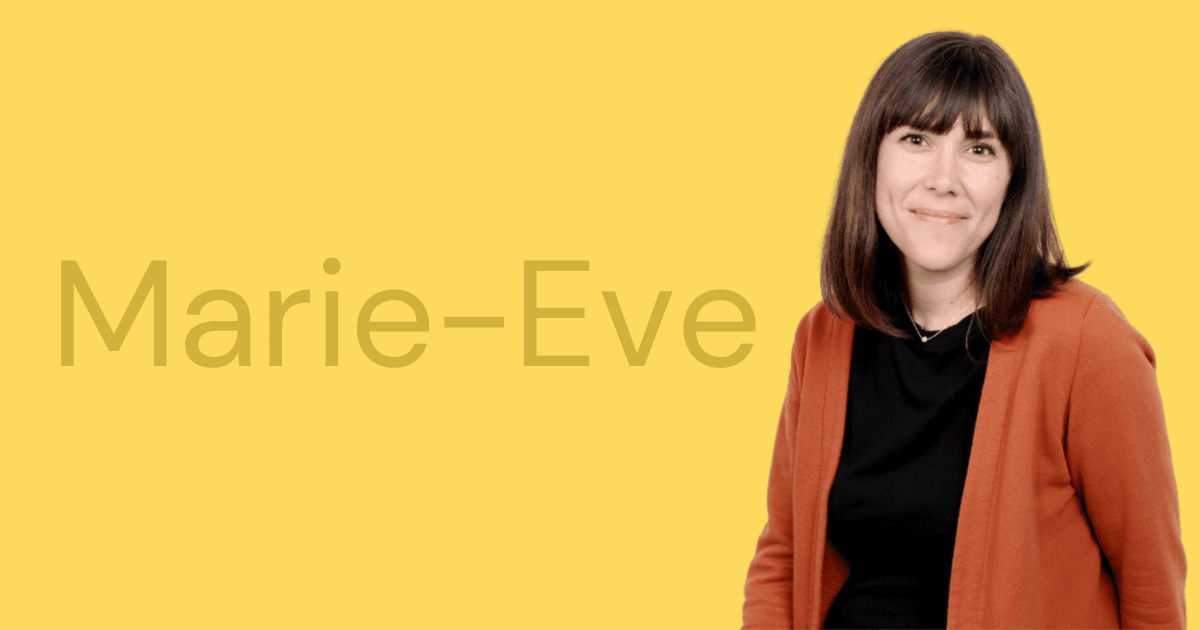 Each month, we introduce you to a Boostalab team member or collaborator. To start this series, we invite you to meet Marie-Eve Beaud, Learning experiences facilitator at Boostalab, aka Eager Cardinal (#onceascoutalwaysascout)!
Hello Marie-Eve! Can you introduce yourself in a few words?
My name is Marie-Eve Beaud and I happen to have the best job in the world: I'm a Learning experiences facilitator at Boostalab!
I sincerely believe in the value of allowing participants to live through a real experience to consolidate what they have learned and to make it fun and entertaining. I find it exciting to discover new skills and I'm always on the lookout for new things.
I also thrive on contact with others, so I love to take the lead and share my passions. People say that I am enthusiastic and it's true that happiness comes easily to me!
What were you doing before you came to Boostalab?
I worked for 13 years at Cirque du Soleil. I held several positions, notably in immigration, which was very formative and allowed me to travel quite a bit as well! My last years were spent in tour planning. I loved it! I worked with people in marketing, touring, operations, logistics, arenas, and transportation to create amazing show schedules and efficient transfers between cities and countries. It was a very challenging job and I had a great team.
But then COVID struck and, like so many of my former colleagues, I had to turn a page in my professional life. No problem! I went back to school at the HEC in Management and I was especially lucky to discover Boostalab! And that's where the story gets even better.
A year ago, I would have never thought I would like my job more… well, I was wrong! I discovered a bunch of passionate people and larger-than-life challenges that make a difference. In short, I am right where I want to be! Thank you very much!
What drew you to Boostalab?
First of all, the mission, because I sincerely believe that workplaces should be more human-centered while performing well. I am truly convinced that we can all do better collectively to be happy, fulfilled, and authentic in our workplaces.
With Boostalab, I feel like I can make a difference by being in contact with hundreds of people from different backgrounds every month.
And then, of course, the job itself: when I saw it, I knew right away that it was for me. There is something very exciting about this contact with people. Finally, the aspect of constantly learning and discovering attracted me. I'm a bit of a nerd and I'm very proud of it! So, I can leverage my passions and continue to grow while working. Isn't that great?
Can you explain more tangibly and in more detail what you do at Boostalab?
I do facilitation with our clients. I facilitate workshops, but I also work a lot on the content for our participants and future clients. I think about the different ways to present a topic, how to bring out the collective intelligence of our participants, and how to create an unforgettable experience for the learners. My weeks are therefore organized around facilitations to prepare, presentations to design, and exercises to create.
Finally, I also spend time reading, listening to webinars and podcasts to keep up with the latest advances and best practices.
Which Boostalab value resonates with you the most and why?
Growth. I would have liked to say simplicity because I strive for it every day. And wellbeing because it's essential for me. But I still have to be transparent… I have a competitive streak in life. I like my team to be the best, what can I say?
So growth as a value is exactly what I'm all about: not standing still, always striving to improve, being creative and passionate. It is also my scouting side that pushes me to always do my best. I apply this in all areas of my life. The founder of the scouting movement, Robert Baden-Powell, said to leave the world a little better than when you found it… and I firmly believe that. And that's what we're trying to do at Boostalab too!
What does your workspace look like?
I love my workspace! I have an adjustable desk, so I often facilitate in a standing position. I feel much more dynamic than sitting in my chair.
I have a pretty plant and a candle that smells like bitter almond. There is always dark chocolate hidden in my little drawer. I'm a fan of beautiful notebooks too! I'm the kind of person who spends hours in the stationery corner picking out the right paper. I take my notes by hand. I like it better and it's also a way for me to be creative and to easily find my ideas when the time comes.
In my office, there is a beautiful natural light and when I take a break, I can see my garden. I go there when I'm reading a book, in the shade of my maple tree.
Finally, on the couch next to me, my dog Lyra is almost always snoozing and looks at me from time to time for a cuddle!
Your favourite breakfast?
Ah, now you're talking to me! I am a Breakfast Queen. It starts with coffee. Good coffee of course, not dish water! Then I love a sweet and sour mix like pancakes with eggs, bacon, fruit, and hash browns. With a smoothie of course!
Can you share with us a vulnerable moment or a moment that taught you a lot?
Becoming a mother is a daily exercise in vulnerability. It's about being able to challenge ourselves all the time and accept that we will be eternally imperfect. And it's also about accepting unconditional love despite our imperfections. That's when we realize that we all have our own beauty inside of us.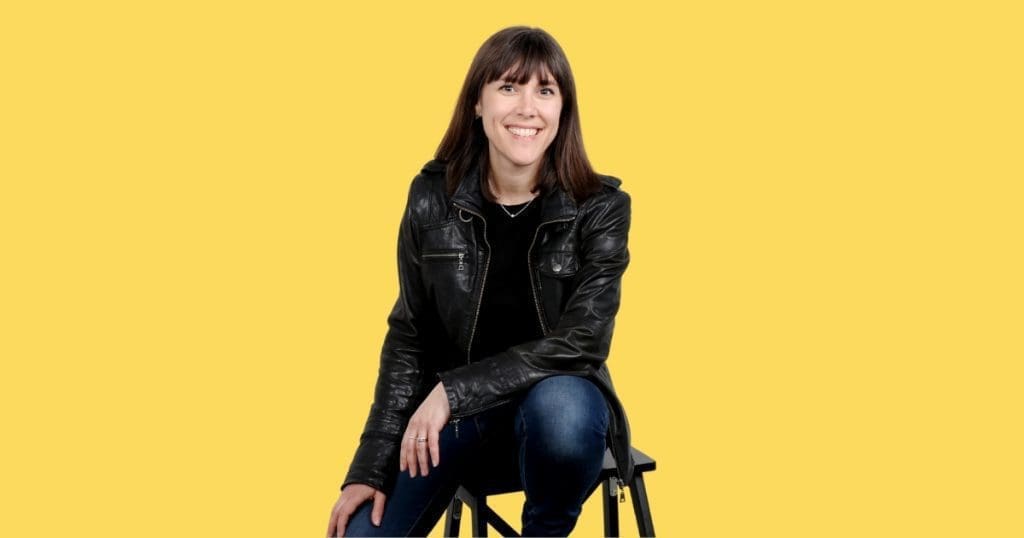 Tell us a surprising story about yourself that you haven't shared yet.
I like doing things that scare me:
Taking diving lessons when I'm afraid of swimming in the sea
Rappelling down a gorge in Nepal when I'm afraid of heights
Having a fight with soldiers who wanted to take my passport when I'm afraid of fighting and of soldiers.
Renting a scooter in Thailand when I was afraid to drive at the time
Going around Guatemala by myself when I have no sense of direction
The risks are normally all relatively calculated (well maybe minus my fighting with soldiers, that was a not-so-great idea that fortunately ended well!) That makes me dare to do things that seem out of reach for me. And I tell myself that we are capable of many things, even if they scare us. We have to dare in life, don't we?
If we want to follow what you do, where can we find you?
You can find me on our LinkedIn page and attend the free webinars that I regularly host with my colleagues. If you don't want to miss them and if you haven't already done so, subscribe to our newsletter!