Free guide
How to practice mindfulness at work
According to Jon Kabat-Zinn, a professor of medicine who is working to make mindfulness accessible to as many people as possible, mindfulness is "a state of awareness that results from paying attention, intentionally, in the present moment, without judgment, to the experience that unfolds moment by moment."
This state provides many scientifically proven benefits such as increased concentration, better stress management, more creativity, and a greater state of well-being. For these reasons, more and more organizations are promoting it to their teams.
In this guide, you will find out how to integrate, step by step, moments of mindfulness at work. The intention is to collectively find a state of mind that allows you to live your passions to the fullest and to accomplish your tasks without feeling too much pressure.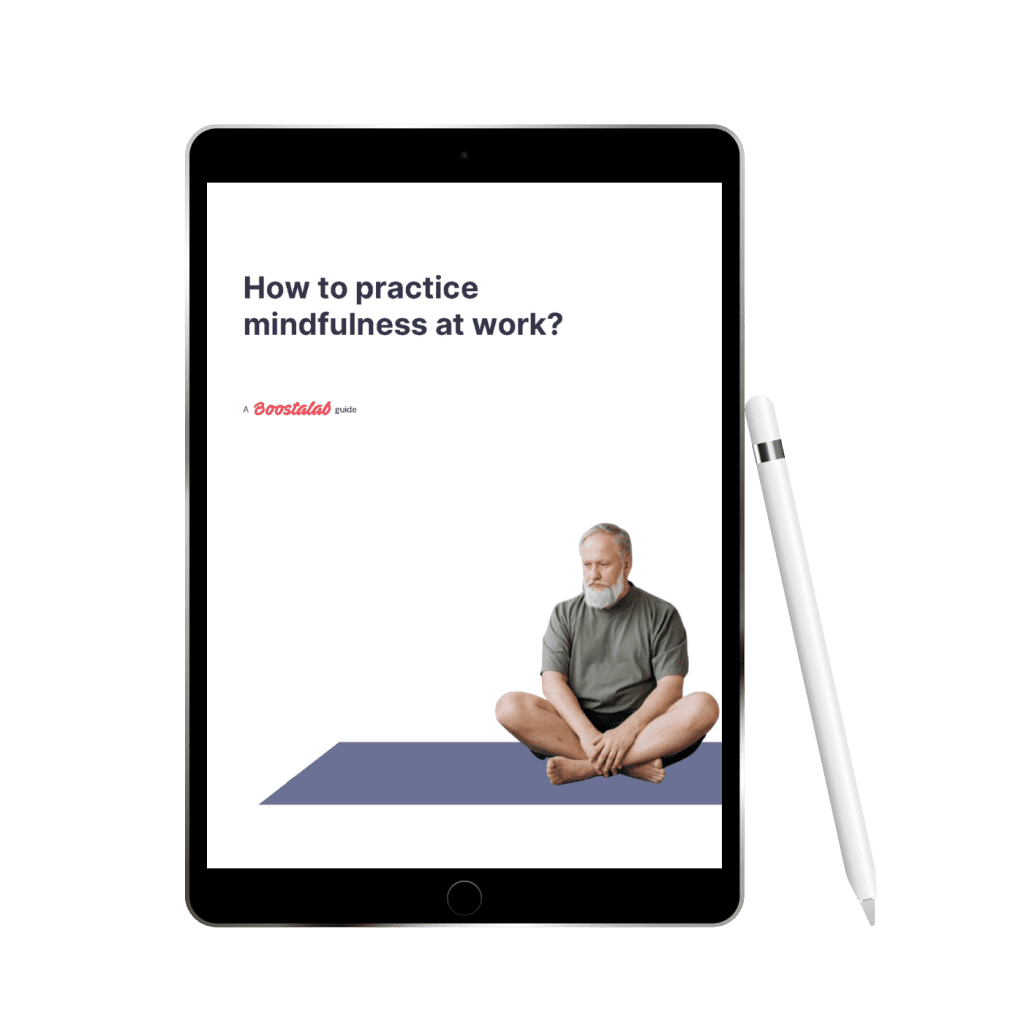 When to use this guide:
You are looking to increase your level of concentration, creativity and wellbeing.
You wish to establish regular moments of mindfulness in your team.
You wish to experiment with concrete practices to implement a culture of mindfulness within your team or organization.