At Boostalab
28 September 2021
6 min.
Meet Pascale, Marketing and customer experience manager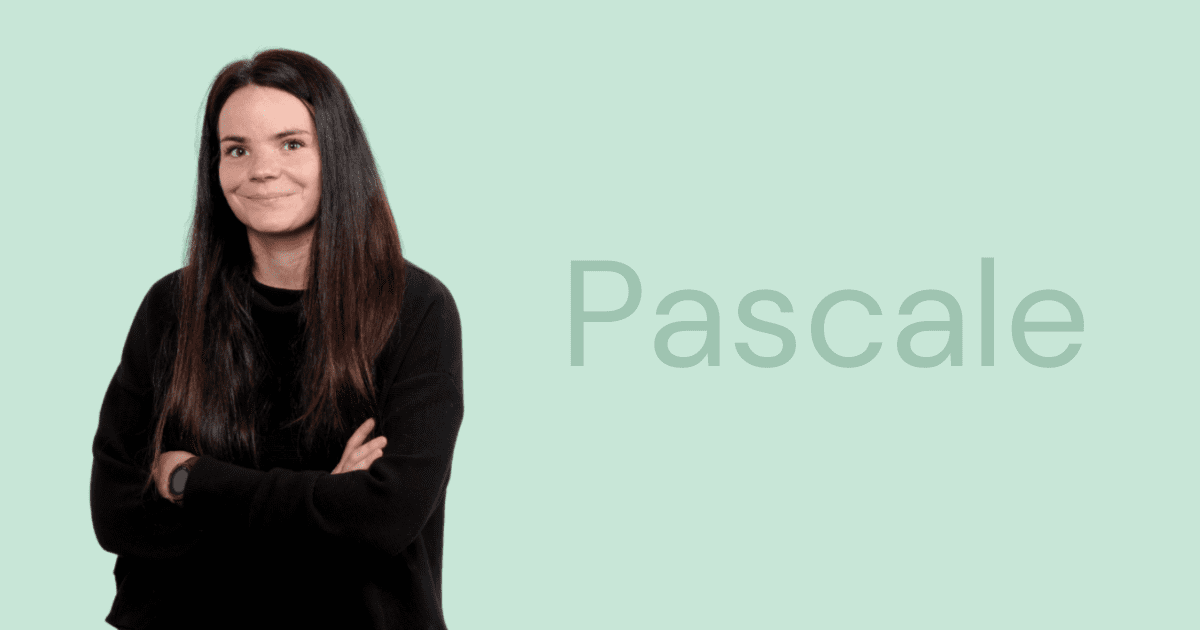 Each month, we introduce you to a Boostalab team member or collaborator. And this time, it's a person who should be familiar to you if you've been following us since the beginning because it's Pascale! Pascale is the one who used to send you all the newsletters. She also answered your support requests (she still does!) and she is, undoubtedly, the one among us who has most influenced the voice of Boostalab!
Hello Pascale! Can you introduce yourself in a few words?
I was the very first to be hired at Boostalab! As a result, I've been watching this great organization grow since almost the very beginning. Initially, my role was to take care of communications and marketing, but in such a small team (at the time), the reality was quite different: we all worked on everything! I contributed to product development, client mandates, technology development, organizing our processes, and building our dreams and ambitions!
Now that the team has tripled in size, my role has become more specific. I am passionate about customer experience and project management, and I spend most of my time on it. It is with tremendous joy and enthusiasm that I try to imagine every day how to make our clients' and our community's experience even more beautiful and memorable.
Otherwise, I'm a big fan of extreme sports. Even though deep down I'm a bit timid. Surfing is my great passion, in addition to mountain biking, longboarding, and now… whitewater kayaking. I love the outdoors, I dream of living in the woods with all my friends and traveling forever.
What were you doing before you came to Boostalab?
Before joining Boostalab, I worked in the adventure tourism industry. I did my Bachelor's degree in Tourism Management before doing my Master's degree in Marketing at HEC Montreal. Tourism is an exciting industry! I went from a small business in adventure tourism, to the associative sector, to become the head of customer service for one of the biggest ski resorts in Quebec. Then… I found my way to Boostalab when I came across a job offer that… took my breath away!
What drew you to Boostalab?
Its mission. Having managed several small and large teams, work practices and employee development are two topics that I am passionate about and that are of great importance to me. And God knows it is a challenge in many organizations! So Boostalab was an opportunity for me to contribute to making the world of work a better place. (In addition to being able to grow personally!)
Which Boostalab value resonates with you the most and why?
Wellbeing. It's always been my greatest aspiration. A little secret: I have a tattoo on my foot that says: "I will make my soul the greatest bird of all."
For me, nothing makes sense if you are not happy. Life is way too short to not love what you do every day!
What's your superpower?
I would say that I have a superpower on the relationship side. Creating strong bonds, listening, connecting deeply, being sensitive to the emotions and needs of others comes naturally to me. I think my sense of humor is also a big part of it! I'm the kind of person who pulls out my recorder or my dinosaur figurines to make my colleagues laugh.
What do you like most about your job?
The team! Working with friendly Pandas who are sensitive and kind. It's a great experience for a hypersensitive person like me! Otherwise, flexibility and autonomy.
No boss breathing down my neck? No limits to my ideas? Yes, please!
What does your favourite breakfast look like?
Eggs Benedict! But in everyday real life, I drink my little green spinach smoothie. And I swear it tastes good!
What does your workspace look like?
I am privileged, I have a room entirely dedicated to my office (and my hobbies)! There are beautiful shelves that I made with my father, plants, a surfboard, lots of pictures of the people I love most in the world, a microphone for when I feel like singing (badly, for some) and several position options: on a meditation bench, a ball, a chair, standing, etc. Nice, isn't it?
Are you sporty? And if so, what is your favourite sport and why?
Surfing… because it's the most wonderful sport (and way of life). On a surfboard, it's me and the power of nature, the sea. It's like a meditation session that lasts for hours and is extremely relaxing and exciting at the same time. Sometimes I am afraid, often I laugh and enjoy it. Especially with my friends in the water with me!
Which animal represents you best?
The dolphin. Like Marie-Eve, I was also a scout. My totem is Devoted Inia. The inia is a breed of dolphin! It's a good fit for me, considering my passion for water and my playful spirit.
What's your favourite music?
I am fortunate to have a father who is a classic rock fanatic. Since I was very young, we sit together and listen to music (literally, in silence). So of all the ones he introduced me to, I would say Neil Young is hard to beat, especially the song Harvest Moon, in my case. I tell myself that if I (re)marry one day, this would be my wedding song (yes, married at 20, divorced at 23… isn't youth beautiful!?)
What advice would you give to a friend who wants to learn and improve?
I love to perform but I tend to put immense pressure on myself! So I would say… take one piece at a time! Most of all, I would advise being kind to yourself and not getting discouraged when you realize that the goal is harder to reach, bigger or further away than expected.
If we want to follow what you do, where can we find you?
I'm the quiet type. Let's just say that if you follow Boostalab, you follow what I do!